What am I doing here at MP? Hehehe…actually, Jason got an assignment here at Mahkota Parade taking photos of kids, Santa and Santarina, so I just tagged along thinking of taking some photos of pretty Santarina and do some Christmas shopping.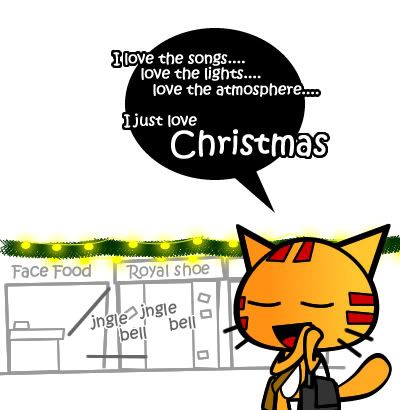 Seriously, there are shops playing Chinese New Year songs d. It is still soooo far away and Christmas haven't even pass yet. I don't know why they did that.
Last month, I went over to Sungei Wang, many of shops there are playing Chinese New Year songs too…@@. It just ruined the Christmas mood.
Why do they hate Christmas soo much? Sob sob… T_T
.
.
.
Oh ya, this post is written at the spot.. Hahahaha..