These few days, miao and the hamsters brothers had been busy decorating the place for Christmas.
As you can see today, the whole place (blog) is 60% well decorated with Christmas decorations. Though, there are more needed to be added into the blog but I guessed the place now is really "Christmas" enough to welcome Santa to our cozy little home.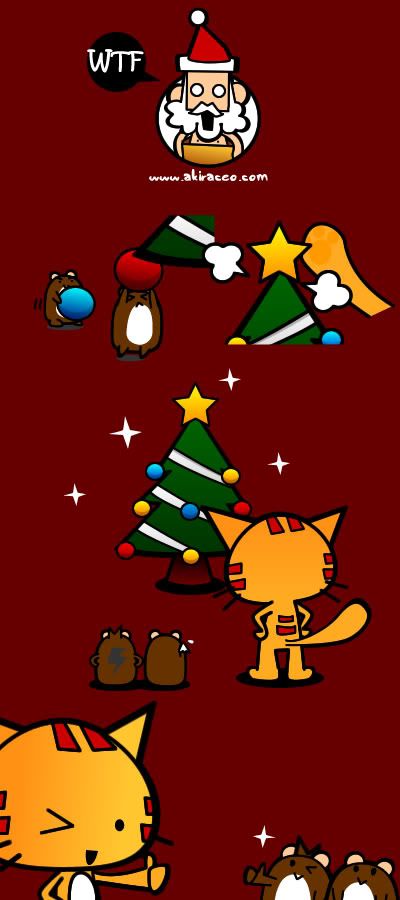 So miao and hamsters waited…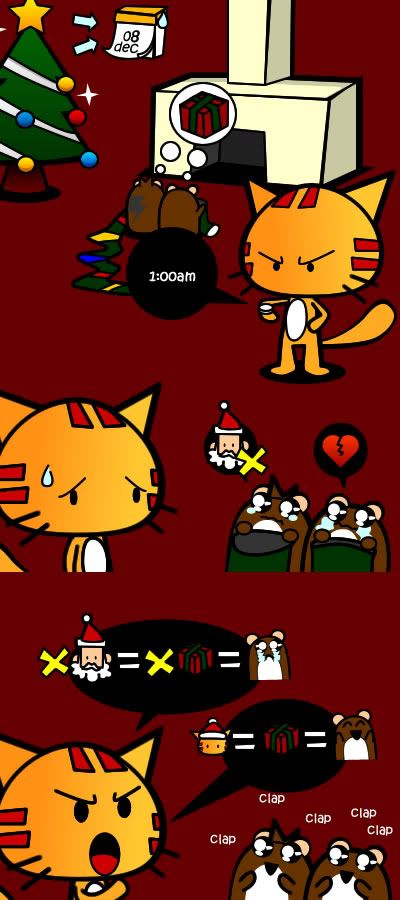 But he never did showed up!!!!
.
.
.
.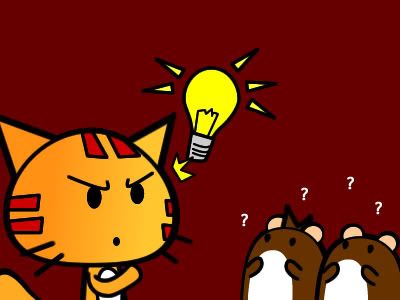 But fear not!! Our miao came up with a light bulb lighting up idea..
.
.
What could it be?
Stay tuned for the next post 🙂