I'm sick again and took my first MC on Wednesday. Being a productive cat, I don't really like the feeling lying on the bed doing nothing at all.
In the afternoon when I felt better, I actually went to the bank to settle some of my matters, went to the workshop to get my radio fix and of course went to the hospital to get a shot. Oyah I even went to my Japanese Class at night.
In the end…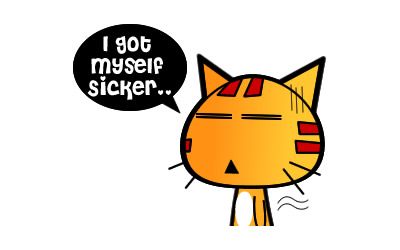 Being productive is not a good thing after all.