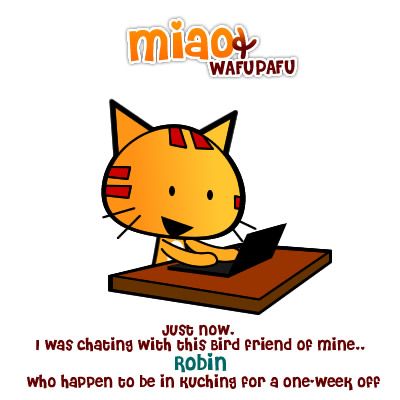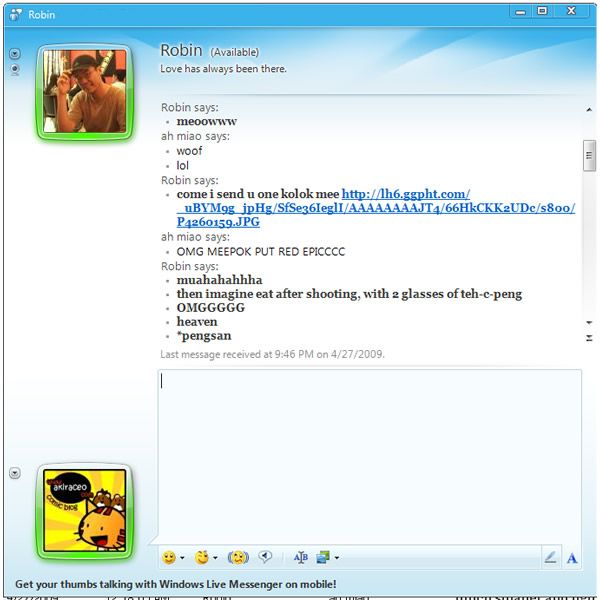 Translation:
– Robin send me a photo of Kolok Mee (a type of noodle from Sarawak. )
– "MeePok put red" is referring to the photo of the Noodle.
– Mee pok = flat noodles. Put Red = Added with BBQ oil
– Teh-C-Peng = Teh-Peng/ Teh-Ais with evaporated milk instead of condensed milk.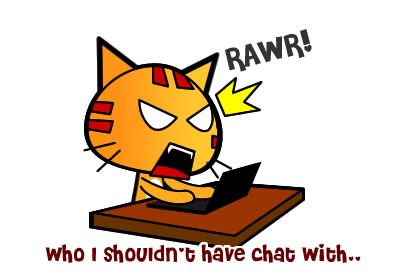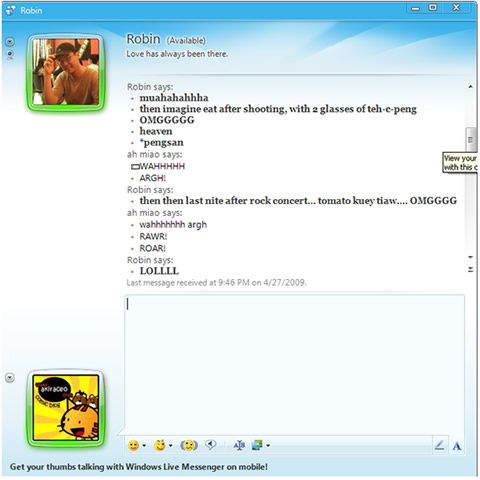 Translation:
– Tomato Kuey Tiao = Fried Kuey Tiao cooked with tomato sauce.
– My part is easy to understand. I just RAWR!.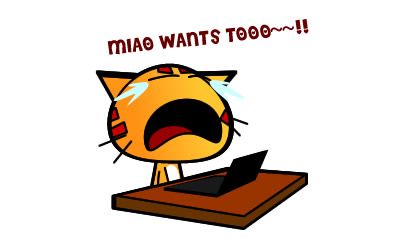 For some unknown reasons, I miss my hometown Kuching a lot these days. I miss the weather, the food, the language/dialect we speak there, the streets, the green sceneries, the colorful sunsets, the food, the 24-hours food courts (we don't have mamak stalls there), the air, I even miss the unique law we have there, miss my Bobbies (pet dogs), my house, my sofa and living room which happens to be my bedroom too, the food, and of course I miss my family very much.
Miao is Homesick..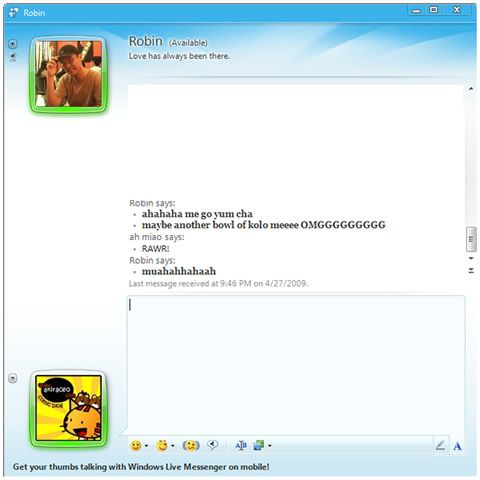 Translations:
– Yum Cha. Makan/Minum/Lepak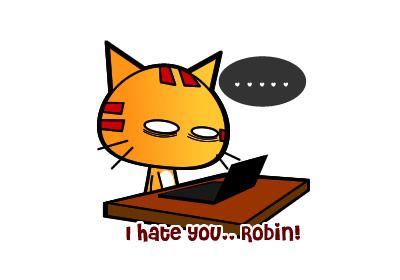 For those who don't understand our conversation. I'm truly sorry for it. ^^"