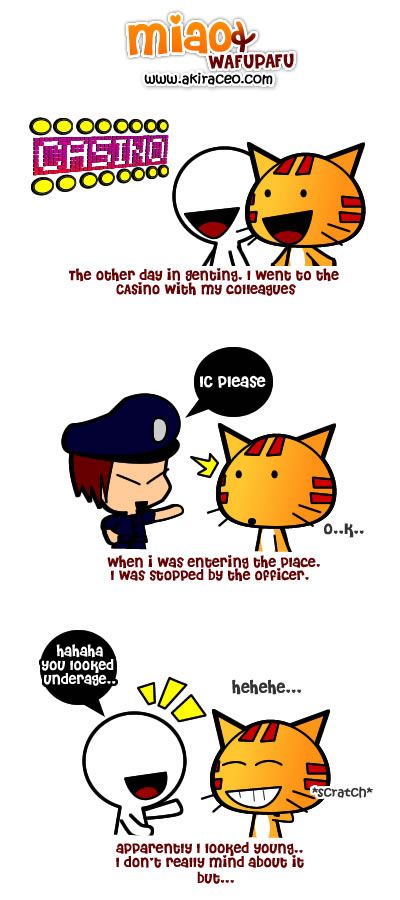 Last Friday and Saturday, I was at Genting Highland. As I was there, I went and paid a few visits to the Casino.
As I was walking through the check point, I was asked to show my IC to the officer. At first I thought I looked like under 21 for some officers, but after I was checked for all four visits to the casino by four different officers. My colleagues came to a conclusion that I have a childish, a younger look.
I remembered last time when I visited the casino with my course mates a couple years ago, I had never asked to show my IC before but now…
Which came to two things, one I got younger over the years (maybe drawing comic had made me to have a younger heart and eventually become younger… wahahaha )
or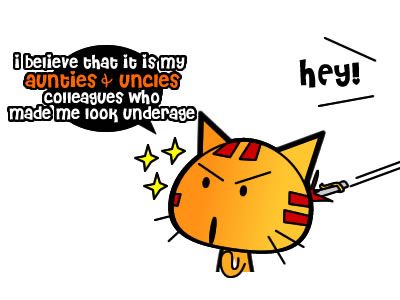 Hahaha.. what to do… I'm the youngest employee  in my company.
p/s: My colleagues are so gonna kill me for this.
Edited: My wrong my wrong.. it suppose to be under 21 not 18 ^^"