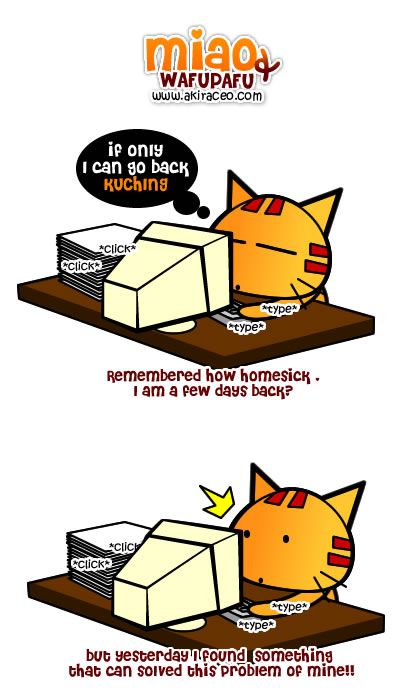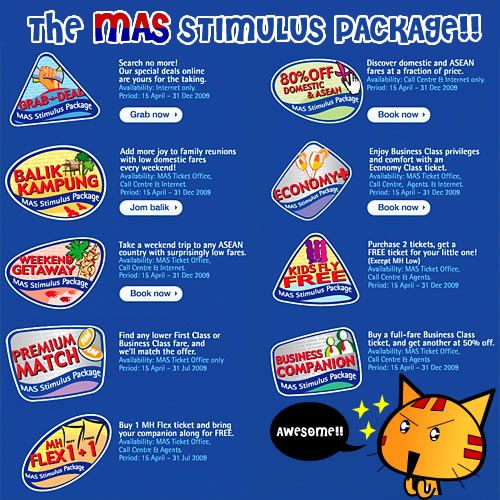 Yeah, MAS airlines just announced their Stimulus Packages which comes with 9 types of packages to suit everyone needs which is so awesome.
After looking through the packages, I came out with this great idea…
If I could travel anywhere, I will just use more than one packages from MAS to travel over a week.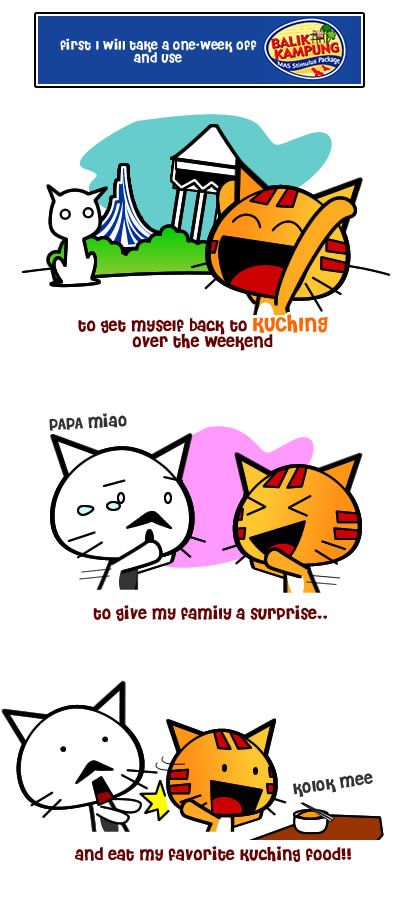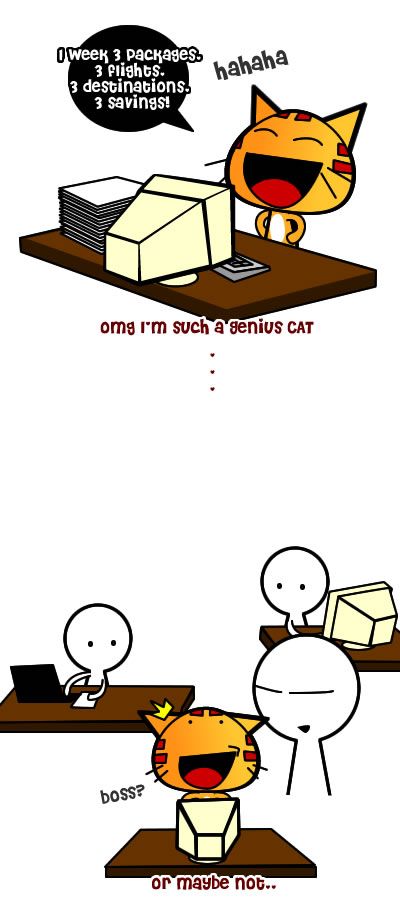 Now I have only one problem, whether my boss will give me a one-week leave or not?
.
.
.
Wait.. I think I don't have so many leaves left too. @@