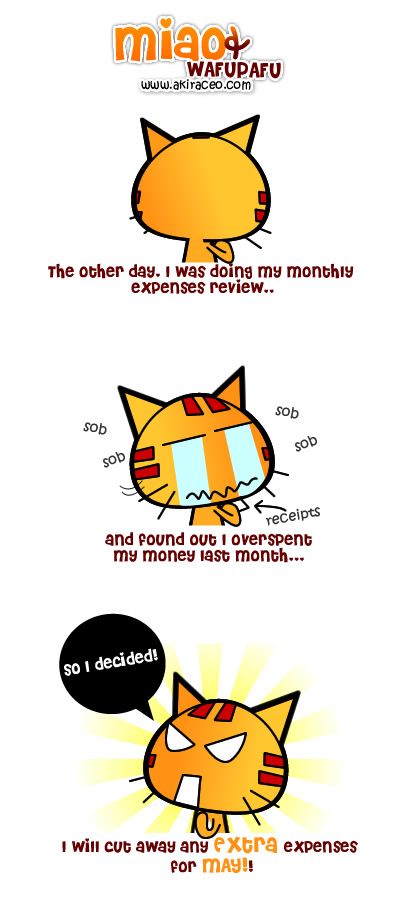 I really overspent a lot last month. I did not buy anything yet my money just getting lesser and lesser like running water. XD
I found out most of the expenses went to all the outings and meals. I think most of them went to the meals and food as I ate a lot recently trying to build back my lost Kgs. And it eventually making my appetite larger and larger, now I can actually went hungry less than an hour after a dinner.
Sometimes its not the hunger but the urge to have something to chew at.
Anyway, I found an alternative way to save cost yet not hungry…