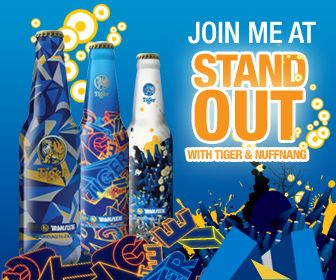 Woah Nuffnang is organizing a party again!! Wohooo! This time with the collaboration with Tiger, they are organizing a party with the theme, StandOut. Its all about being different and standing out in the crowd.
Here's a description of the party taken from the site.
Be a standout in the party and show us what's unique! Come as a million dollar princess, a snowman, a milk bottle, clown or whatever you can think is unique and is your style. If you do stand out enough, you'll be rewarded significantly during the party!!
About the Event
Most of us are too cautious of what others think of us and we tend to go along with the bandwagon in our lives. We blend in with the society because we do not wish to be perceived as different, fearing being an outcast. Most of us aren't aware that leaders and successful individuals are who they are because they're different. They're unique. They're Standouts!
Thus, it is important for all of us to realize that we shouldn't be confined to doing only what others are doing. We should all be standouts in life if we're to fully utilize our potential to do the things we are capable of in our lives. Nuffnang and Tiger has come together to create a moment where everyone is encouraged to standout in life. Welcome to Standout ­ With Tiger & Nuffnang Party, where everyone is outstanding in their own ways.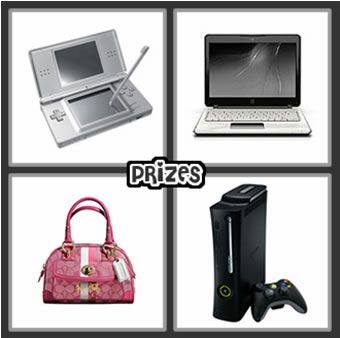 Contest Prizes First 100 bloggers who write in for the contest will win themselves a pair of invites to the Standout – With Tiger & Nuffnang Party. 25 most creative entries will be listed as Tiger Top 25 Standout Blogger and will be given a space in the microsite at www.nuffnang.com.my/standout which will display their handprint and link to their respective blog URLs. From the 25 most creative entries, the best creative entry will win a HP Notebook worth RM2,399. From the 25 most creative entries, the most eccentric entry will win a mystery prize that will be disclosed during the party. 5 Nintendo DS Lite worth RM600 each will also be given out randomly to 5 bloggers whose blog posts were embedded with the Standout image.
_____________________________________________
But after a long long long thinking, I eventually came up with this Standout Strip that makes me a Standout. :D.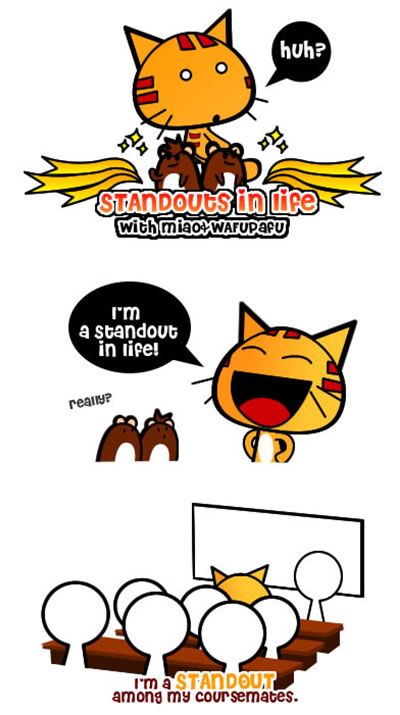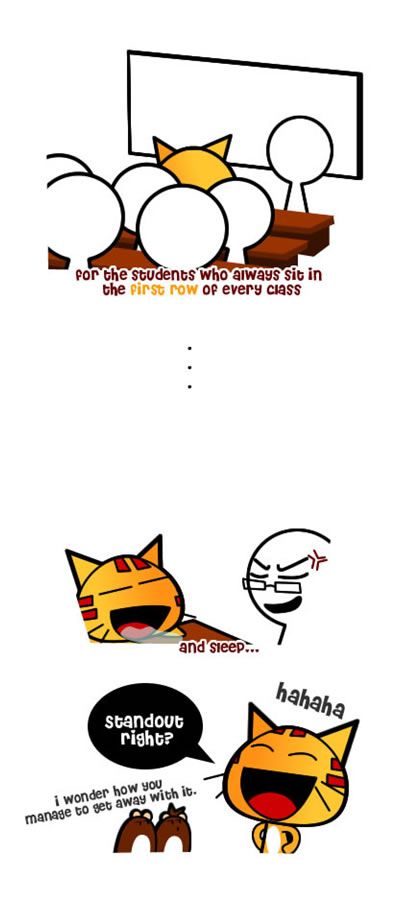 Hahaha… I think being Standout doesn't need to be extraordinary. Just be what you are or do what you like without thinking the consequences. Once you pull it off, you're standout XD LOL. It's a Miao's theory. Blek!
Some weird stuffs standouts I did: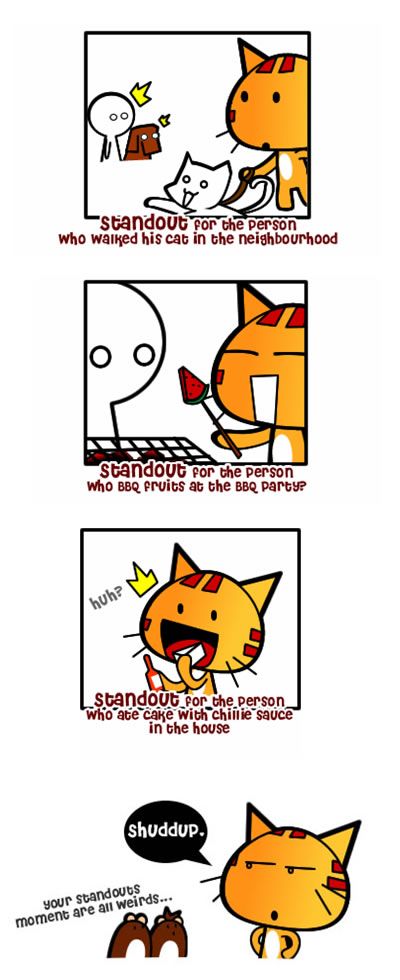 Anyway, people Standouts this June and join me at the..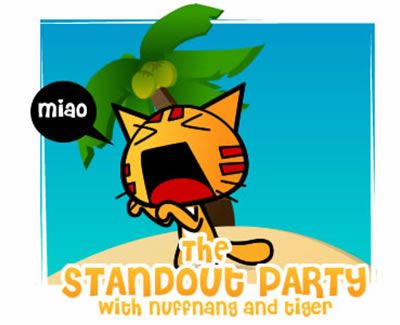 I might be there as a Tiger Cat.
P/S: Anyone, know where can I get a pair of cat ears or a plushies maker? Hahahaha