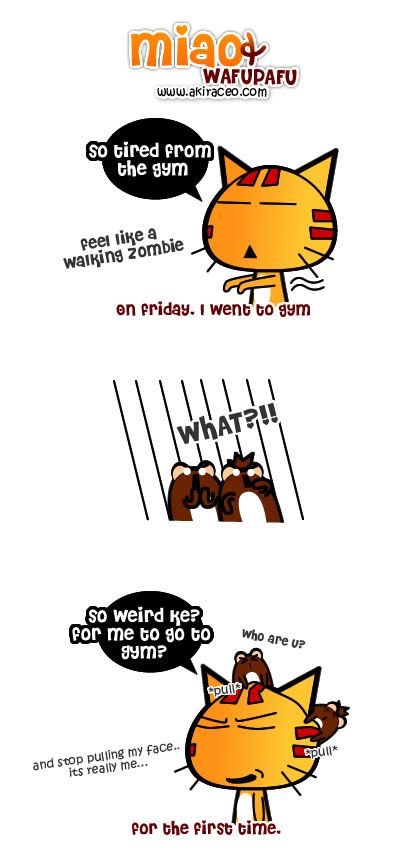 Recently, my company is providing free gym for the all employees. Since it had been almost 6 months I didn't went for a proper exercise,  so I decided to go to the gym for some workout which I needed it a lot (As I'm starting to build tyres around my waist).
For those who knew me very well, going to the gym is like one of the rarest thing for me to do. I think they will still wont believe it even I tell them and post this up. LOL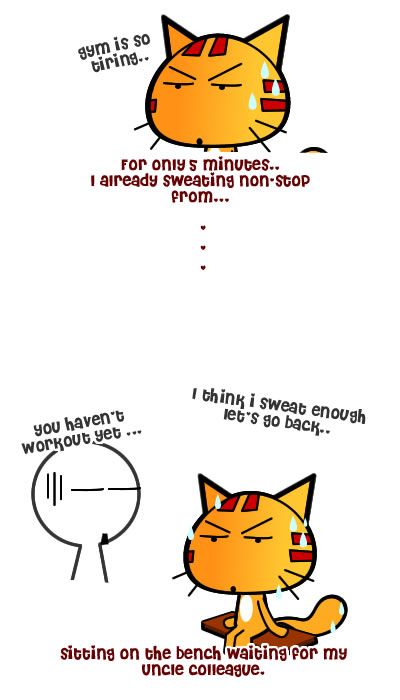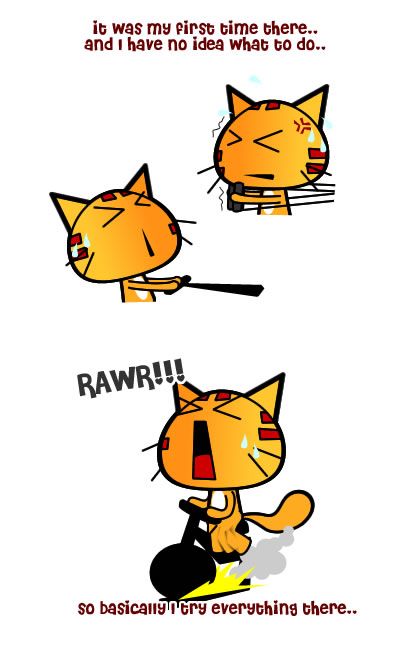 Despite the facts that the place is smelly, hot, not as fun as sports, a more solo type activity, but yet I will drop by again to build up my body and get rid of my tyres. Hehehe
Hopefully you won't see Miao look like this..one day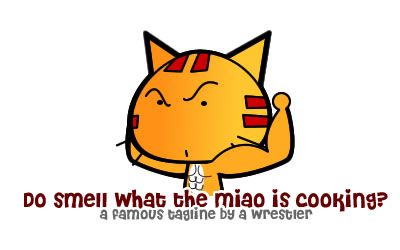 Its not cute!!!!!