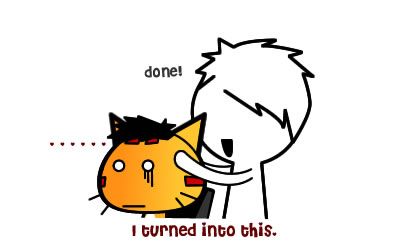 From what I see, haircut artist bears a big responsibility. As one could either boosts up the confidence in one person with a great haircut or make the person lost all the confidence with a single haircut that the person doesn't like.
As in the case, I doesn't really like it at all. Having short haircut is also one of the rarest thing for me to do. Although I had short haircuts before but those are once in a blue moon thingies and usually I went prepared with a big courage, mental preparation and also beer. LOL (joking on the beer part)
This time I really wasn't prepared at all, 0 preparation. And seriously, I never thought that the stylist will actually cut my hair until so short. He removed the hairs from all 4 sides, it seems like the level of shortness between us are different.
After the haircut, the first thing came to my mind is to get a hat but I couldn't find the hat i want after going through a few shopping mall leaving me no choice to stick to the haircut.
It had been ages since I have sunlight striking on my face and eyes. It feels kinda good in some way. But then I still need to get used to the feeling of exposing more of my face as I feel so naked. Hahahaha
Updated with a photo of myself :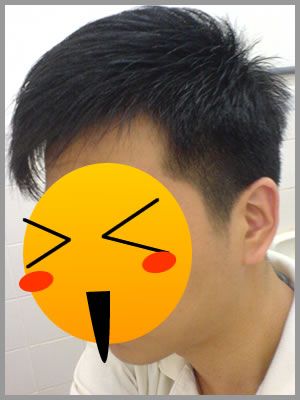 The other side of my head looks the same with this side.