Short note: I added a photo of my new haircut in the previous post as per requests
______________________________________________________________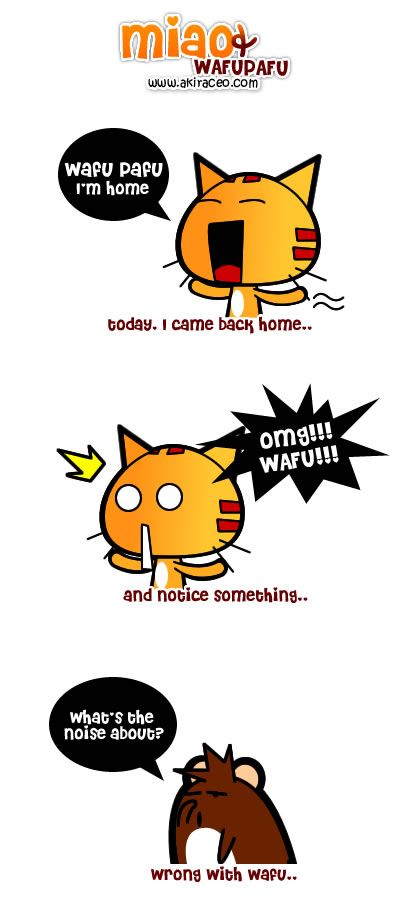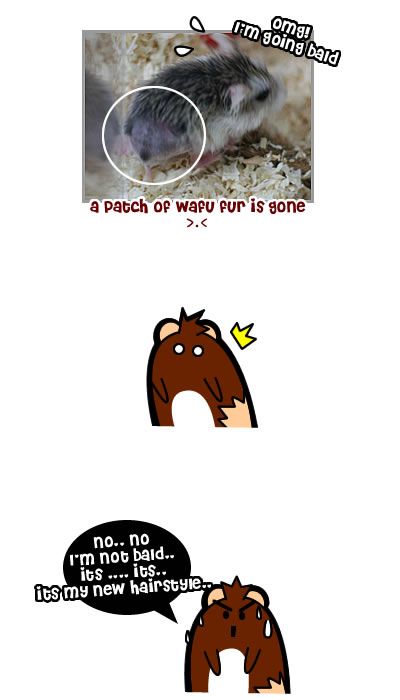 Today, I came back from work and planned to change the bedding for Wafu and Pafu. Then suddenly I noticed something strange about Wafu, he appears to be thinner than before. To my notice, he was half naked and exposing the bottom part of his body. Gosh!! Wafu is losing his fur from the backside to his tail. He looked so pity losing his fur.
I have been pretty busy lately , so I didn't pay attention much and didn't notice about it. But around 2 days ago, he seems to be okay.
Now just hope that the fur wont continue to drop. I don't want Wafu to be bald and naked >.< .. Hope the little devil recover as soon as possible.
Love you Wafu~ 😛
P/S: I brought him to the Vet d. He was okay but the doc wasn't hahaha
Let you guys know on my next post hehe