Hahaha… The Vet himself was very afraid of Wafu. He tried to grab him and plucked some fur samples from him but Wafu was prepared for it and trying to bite him in return.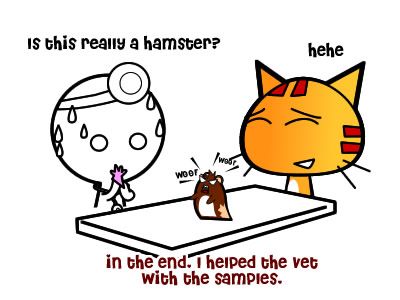 Now only I know that a Vet can be afraid of certain animals too. LOL okay maybe just Wafu. The vet even asked me how to handle him. LOL
In the end, the Vet said it might be a fungus infection due to the humid environment etc and gave me a skin cream to apply on Wafu's naked butt.
.
.
.
So here's a photo of Wafu under quarantined for a few minutes after his medication to avoid Pafu from licking the skin cream.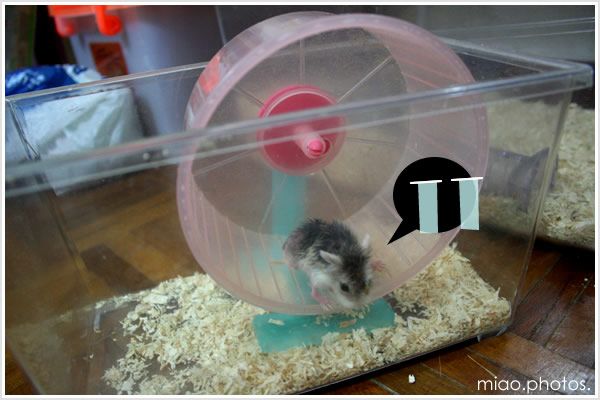 When I told my colleagues I sent my hamster to the Vet, they were all very surprised. I thought when someone sick, we are supposed to send them to the hospital/clinic/medication center or at least take some medications, am I wrong? Hmmm…
One thing I can't stand it is when people said they will just let them on its on and let God/Fate decide on them instead.
Hmm… for me, a pet is not a toy, its a life, and its a part of the family. I think I'm the only animal lover in the office.
Where's the love in this world? I can't feel it. T_T
P/S: For my colleagues who are reading this, I'm just voicing my thoughts. No offence ya 🙂 Peace out~