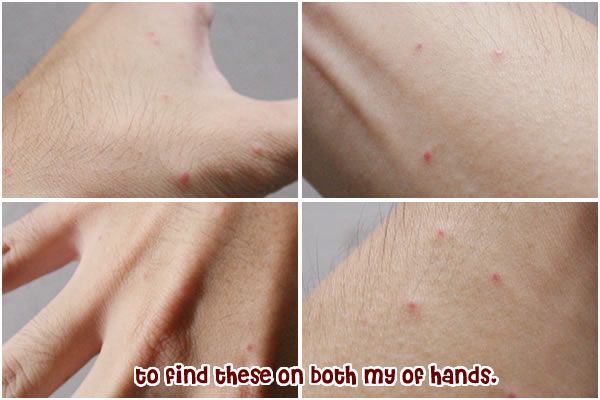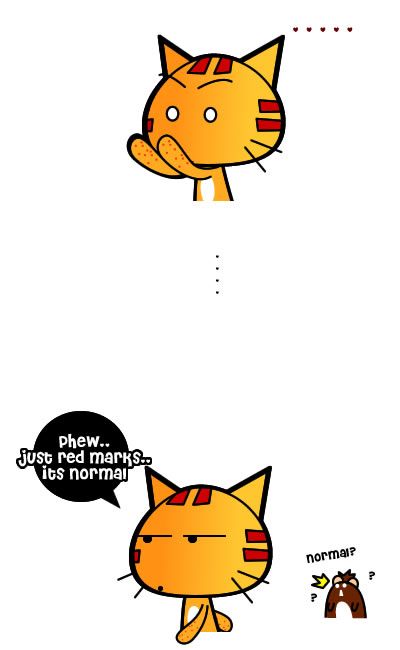 Today I wake up again with red dots on both of my hands and I have no idea where did they came from.  They are pinkish red, with a little bump and its not itchy at all.
The only thing I can think of is mosquito bite marks. ( Some of my colleagues said its allergy instead)
Its not the first time and occurred quite randomly. Sometimes there are only one or two marks, sometimes there are none of them and sometimes there are so many that I looked like as if I had a weird diseases. LOL…
Eventually, they will disappeared after a few days.
And its not contagious.
_______________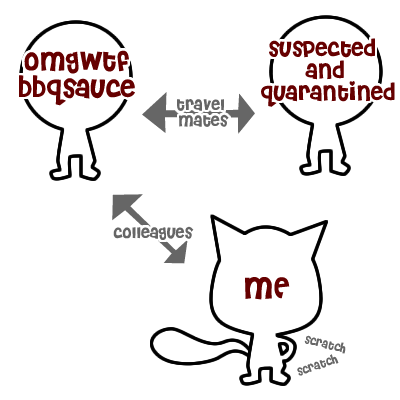 On the other hand, a colleagues of mine just came back from Bangkok last week and her friend happened to be suspected and quarantined. Currently, we're not sure whether her friend was infected or not but the hospital are going to send a medical force to check her out just in case.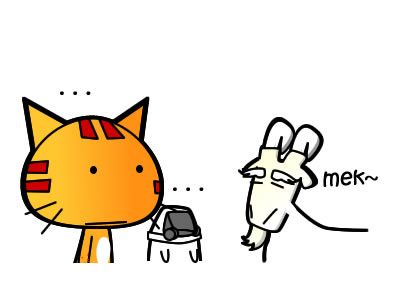 So may God be with us.