Yesterday, there was a heavy rain. It was a really crazy one, the rain just started to pour for only 10 minutes and the road was already flooded. Just within half an hour, the road outside my company turned into a river. @@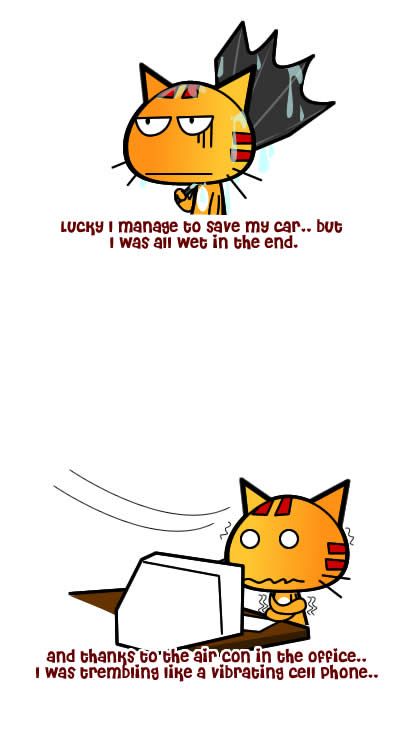 The air con in my office is also crazy one. It will go super duper cold whenever it rains outside.
With the wet clothes and the cold office, I had a feeling that I gonna get sick soon…

My colleague is such a nice person that she actually went and bought me a shirt during lunch break so that I won't catch  a cold. The shirt even fits perfectly. *Touched* Really need to thanks her a lot.
P/S: Gosh after reading the comments, I need to clarify that my colleague is my senior, she's a married woman who is way older than me. 🙂 I'm the youngest in the office.