The other day, my PC honey crashed and was sent to the workshop for recovery. Since it will be a long night without the accompany of my wife, I went for a movie to kill some time.
When I was going out, I simply grabbed a shirt from my wardrobe, wore it and rushed out. To my surprise, I actually wore a shirt which my little sister gave me. What's so special about this shirt is that there's a "big slogan of "SEX instructor. First lesson free." on it. Cool right?
At first, I don't really bother much as it was just a shirt design. But things get kinda awkward when people keep looking and staring at you. O.o
I have problem dealing with too much attentions >.< , I just don't like it. (hmm..depends on who's giving LOL)
Anyway, the stares are making me shy and kinda embarrassing only. In the end, I crossed my arms the whole night trying to cover up the wordings which did not seems to work well.
=.= I think my little sister bought the shirt on purpose to make me embarrassed.
.
.
.
And things get more awkward during the screening.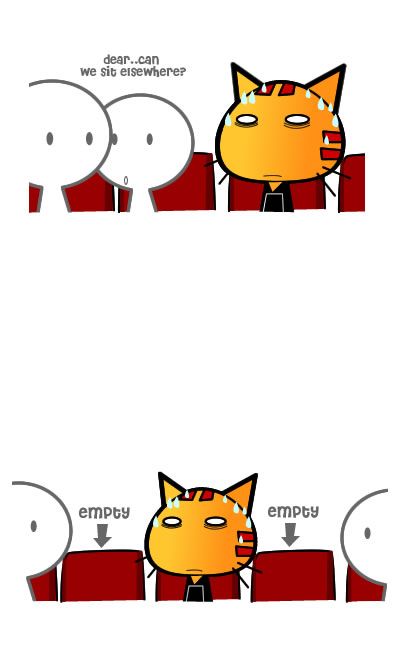 Seriously, its just a shirt and I'm not desperate.
.
.
Will you wear a shirt like this?
or going out with someone wearing this?