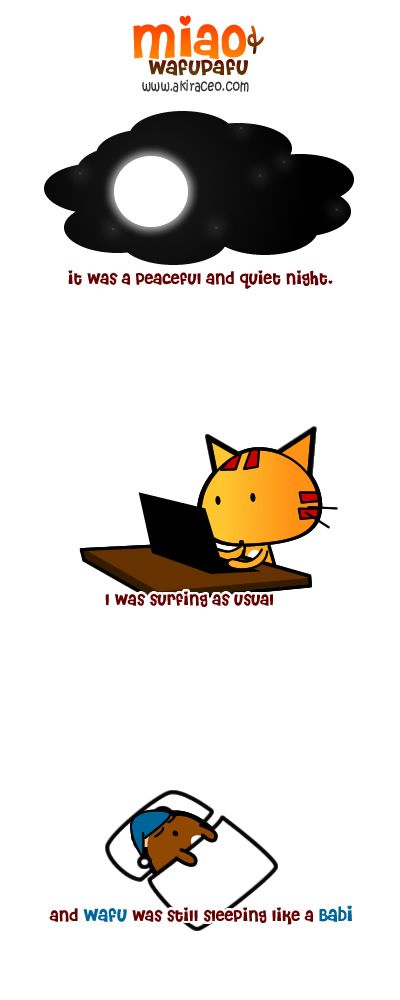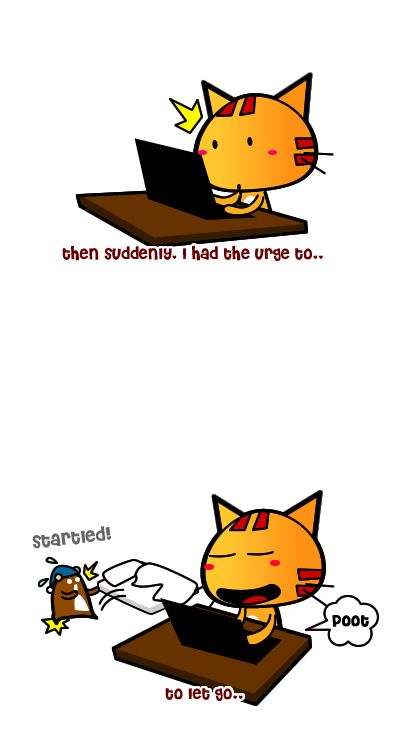 LOL!! It was soo funny. I actually startled Wafu from his sleep.
He actually shocked and woke up and started to look around.
Hahahaha…
Hmm not sure its my poot too loud or Wafu is just too sensitive to sounds. XD
But it is the first time I see someone actually woke up from sleep due to a fart.
LOL.. why am I sounds like I'm proud of it. XD LOL silly me.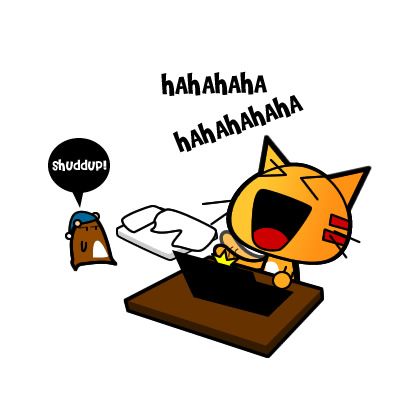 Anyway, it was not a peaceful night after all. XD