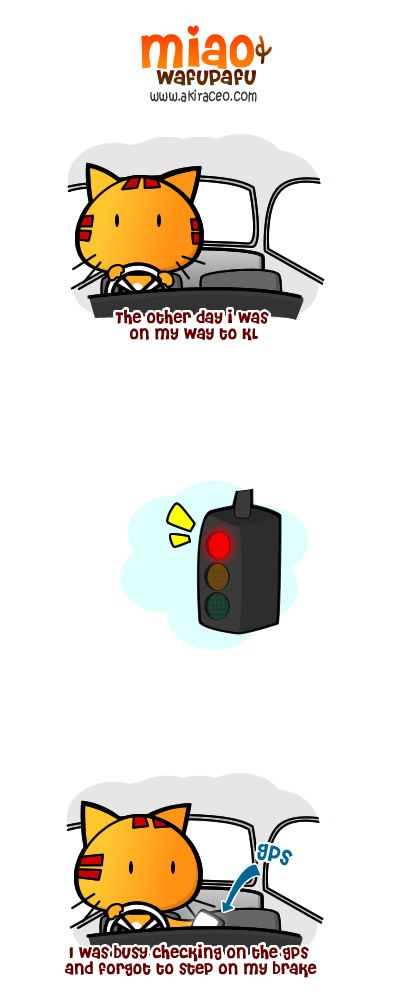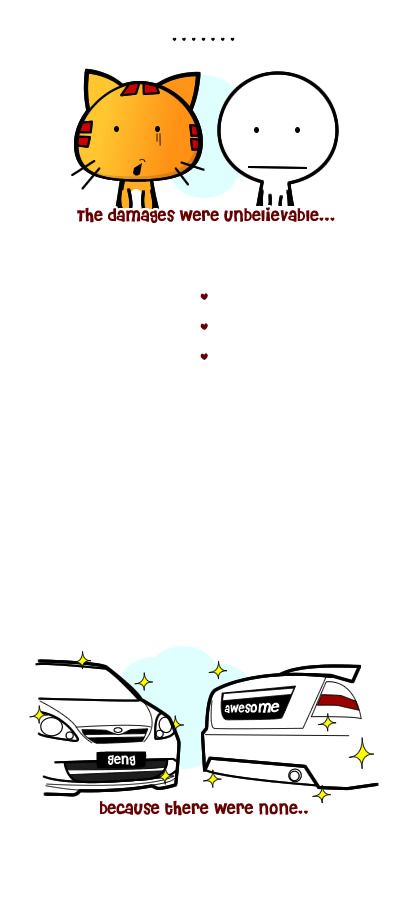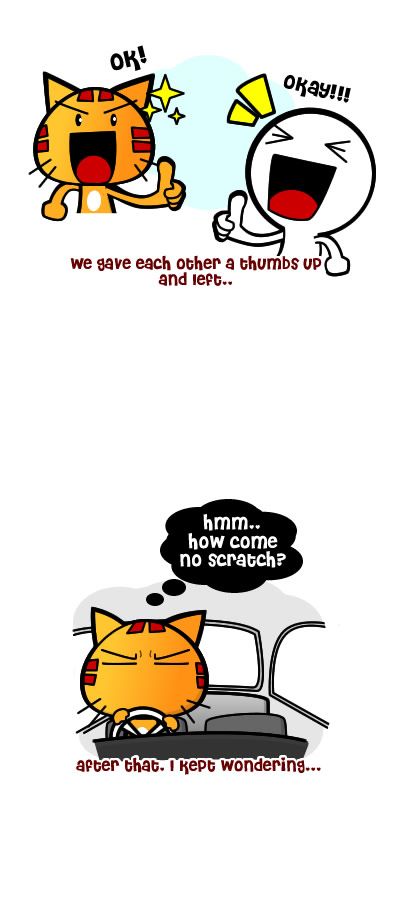 The other day, I was too concentrating on the GPS. I forgot to pull my handbrake and the car slipped backwards without noticing. After that it was all honing and honing and ended with a Bang!
Surprisingly, there were no scratch at all again (Previous accident) . LOL Seriously not even a tiny winy scratch or paint off.
I was wondering…
Maybe the cars casings were too soft to lay any scratch or maybe the crash was too slow and soft or…
stopping the crash. LOL
I believe its Pafu doing. Hahaha..
P/S: The cars involved were Saga BLM and Viva.