Meow: Thanks guys for the condolences.. Hopefully Wafu manages to received all the warming words from you all. Like Pafu's post, I would like to let the comments as they are. Thanks again guys for the caring and supports.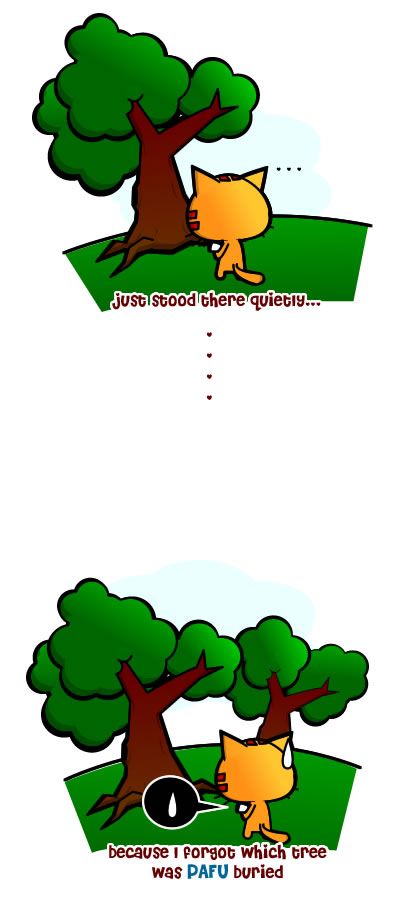 I still remember it was raining on that morning as if the Sky is crying for him and I took him down in the late evening when the rain stopped to bury him. When I reached the place, I was shock  to find out there were 2 trees side by side.  And I kinda forgot which tree I buried Pafu.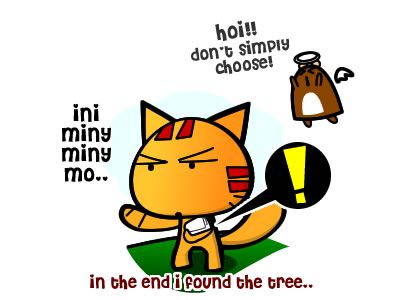 in a special way.
Hehe I was just joking, I remembered his tree in the end.