I getting this headache lately which I told my doc about it when I went to get some medication for my sick the other day. According to her, it might be stress from the work…so I was thinking..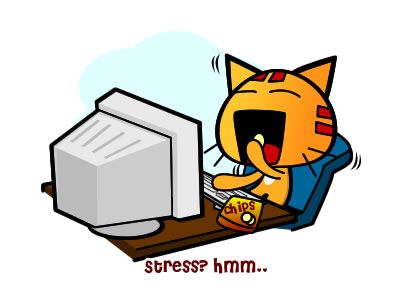 Maybe not really. Then she told me, most probably its from all the computer looking.
Just hope she's right, if this headache continues I think I gonna get a scan just in case. Yes the cat is being kinda paranoid 😛
.
.
.