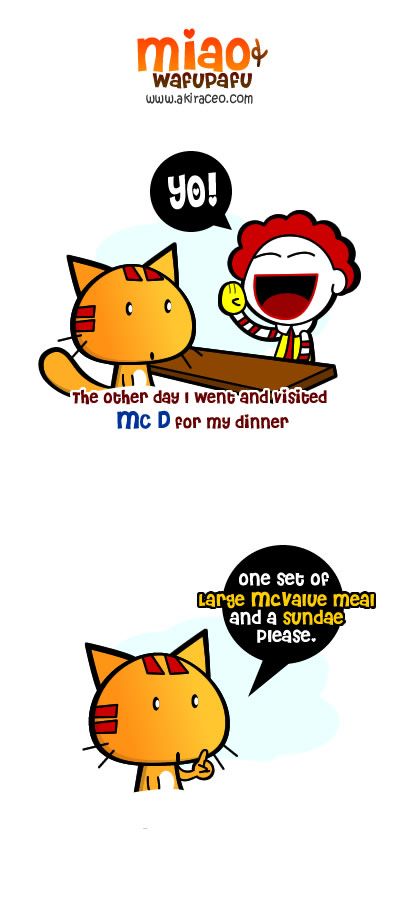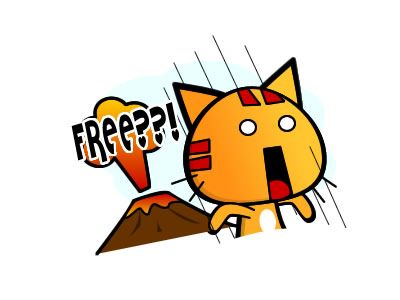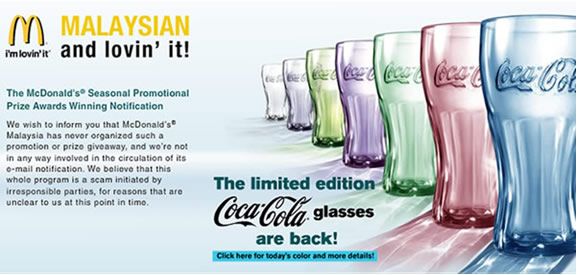 Yess!! The limited edition Coca Cola glasses are back!!
With All 7 Vibrant Colors exclusive to Malaysia for grabs!!
From Cool Blue, Perky Pink, Fortune Green, Royal Purple, Fresh Lime, Iconic Grey to Sparkly Clear! 😀
Only one color at launch and release each time!!
And there is no set date for the launch of each color, so do keep track at any McD restaurant nearby or at McD's home site for the available color.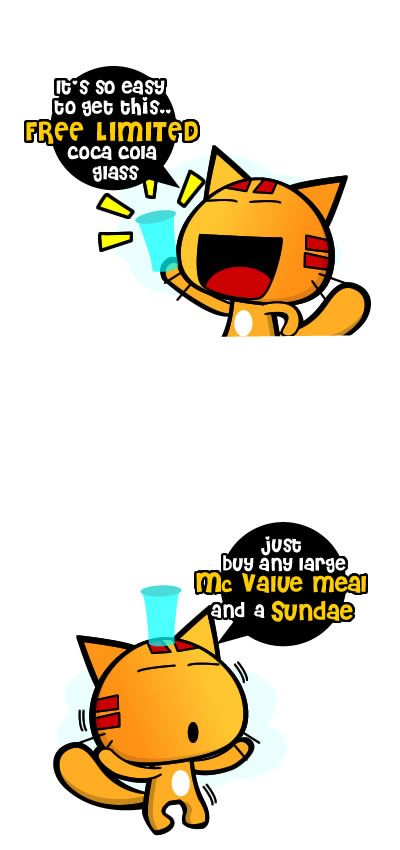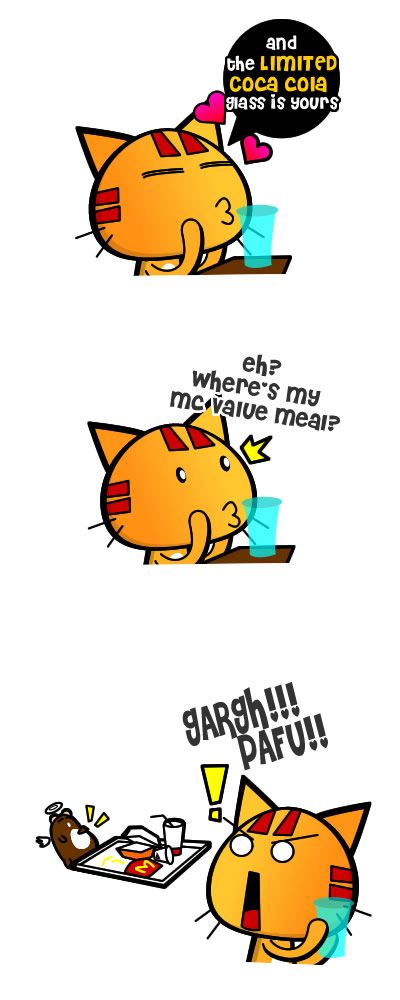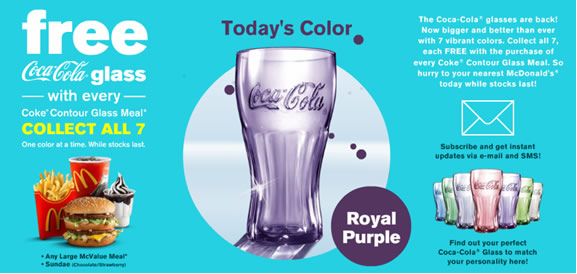 Please do hurry to the nearby restaurant to check them out as the glasses are limited and only available within a limited period.
Just walk in any restaurant and purchase a Large McValue meal with a Sundae like this.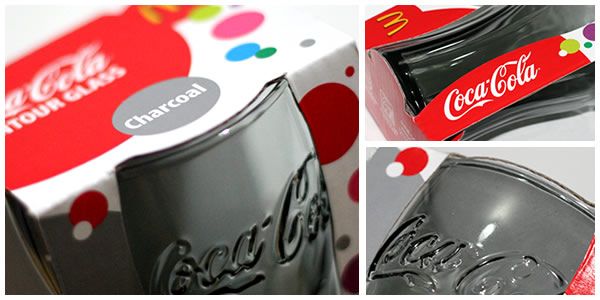 And received your Coca Cola Limited Contour Glass absolutely FREE!!
I just received the Cool Grey Coca Cola Contour Glass the other day. Now I have 4 more glasses to collect as I already have another Fortune Green and Cool Blue from last year back at home. 😛
Maybe when I manage collect 7 of them I can summon The Dragon God and grant my wish. (Please refer to DragonBall :P)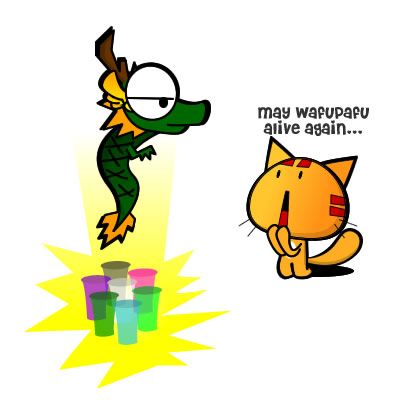 Okay I was kidding about this part but how I wish it could be true