Warning! Warning! Massive amount of images ahead!!
continued from previous post…
Surprisingly, nothing happened at night and I was able to sleep sweetly and soundly to the morning.  It was the 2nd day of the trip where we're having a small tour in Singapore.
Link Hotel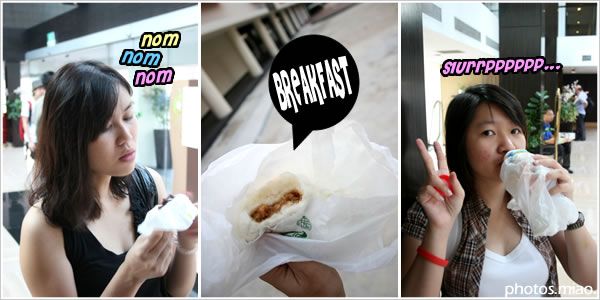 Vernice, my breakfast and YC
Woke up 7 in the morning, I went to the nearby 24 hours mart to get my breakfast and met Nuffie Vernice and Hidden Gem winner, YC on my way back.
ChinaTown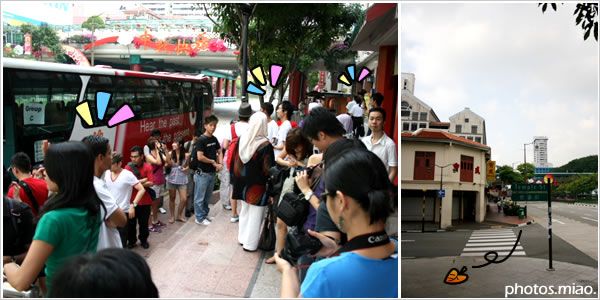 Our first destination was the ChinaTown. It was so early that there's hardly any cars or people around. Even the shops are all closed. Good for photo taking tho. XD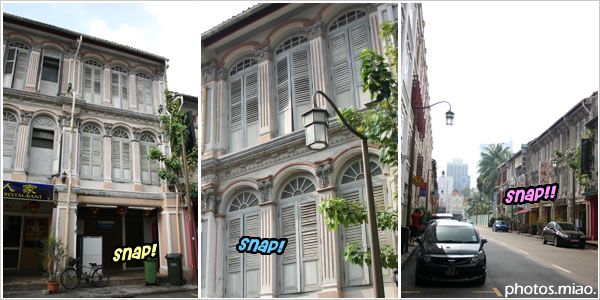 Snap Snap Snap!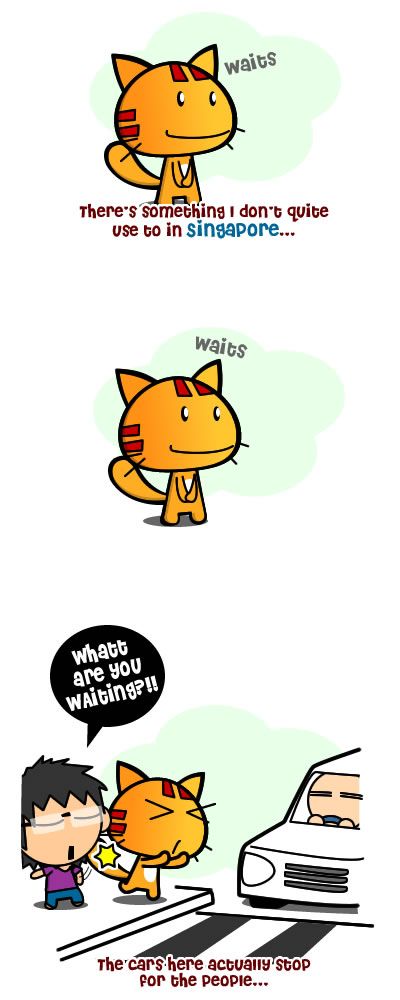 There are couple of times where the car and I were waiting for each other. Hahaha…
I'm not used to the feeling of  having a car stopping for me.
ChinaTown Heritage Museum.
After a short walk around Chinatown, we were brought to this Museum inside of Chinatown. Quite an interesting museum I must say, it tells the story of when, why and how Chinese came to Singapore back in the old days.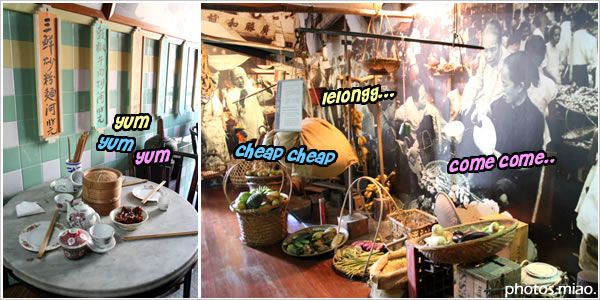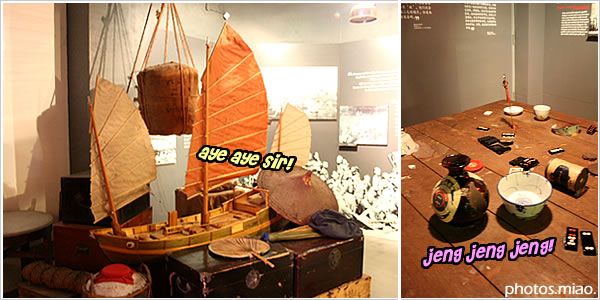 Nice place to visit but not much stuffs to snap.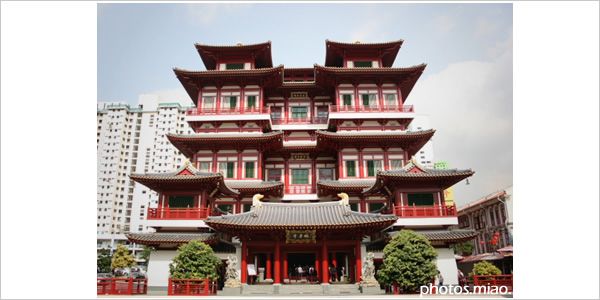 Saw this temple on our way to  meet the URA monster. I wondered why they didn't bring us here. I think it would be a nice place to go.
URA "monster" Centre
Tada!! the URA Centre where the URA monster is kept. Its actually the Urban Redevelopment Authority Centre, something like a Museum. The centre not only tells about history but future of Singapore's development as well.
You will be amazed on how green and well organized their city development are.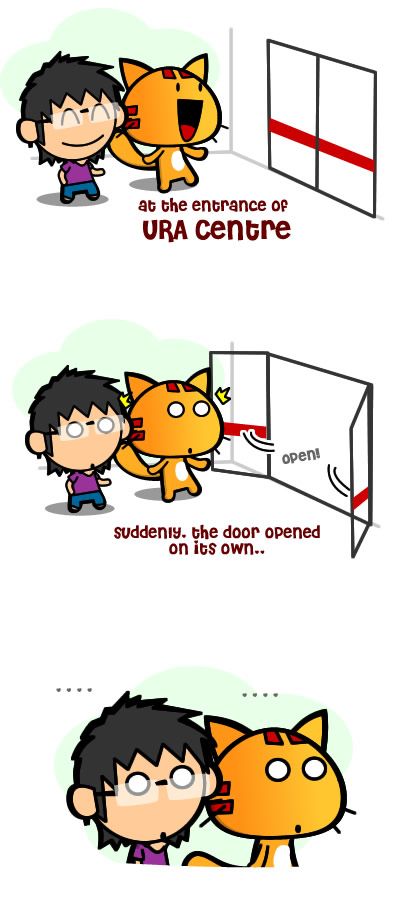 .
.
Hahaha the two kampung guys.
Its not that we never see one before but just don't know why,  was so excited that time. XD
Lucky for us, we managed to spot the rare URA monster in the centre. 😀
Maxwell Food Court
After the small tour in the URA centre, we headed over to Maxwell Food court which is just opposite of the building for our lunch.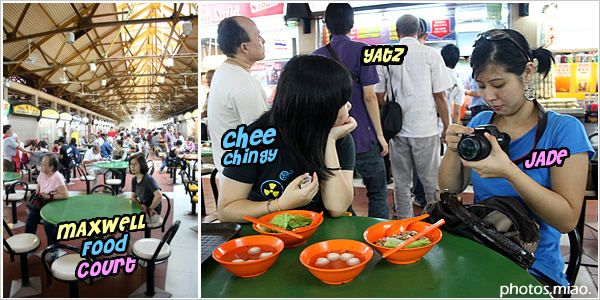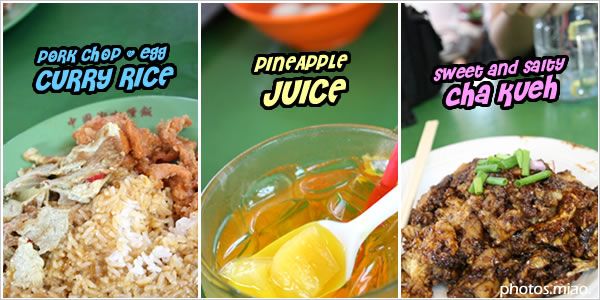 The lunch wasn't that bad, I had Pork Chop Curry Rice with Omelet, Pineapple juice and Cha Kueh.
Red Dot Design Museum
We did a small walk around Maxwell  Food Court after our lunch and saw this museum around the corner.
It was all red, just like our Melaka's Red Houses.
The entrance fee was so expensive that we didn't went in.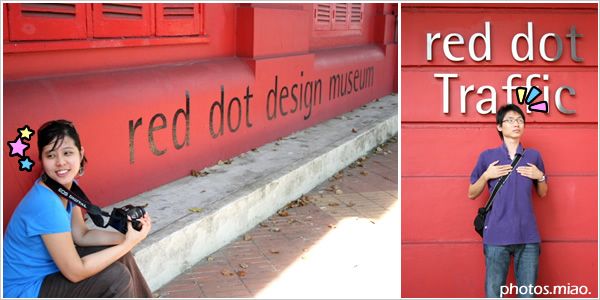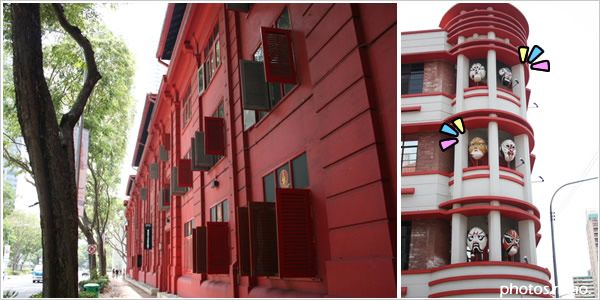 On our way back, something happened…
Seriously, we did not know how to cross the road. We thought of crossing it the Malaysian's way but we're in Singapore. And we heard someone told us before that simply crossing the road we get ourselves fined for SGD200. @@ Though we noticed a lot of Singaporean crossing the road without care but we were still reluctant to do it.
In the end, we walked another few metres ahead and found ourselves a zebra crossing. LOL.
.
.
.
Another half day to come. 🙂 Hopefully you guys are not bored by my long Singapore post.
I will get back to my usual short and simple post after these SG post ya. ^^
And again sorry for my Grammar and English. 😛