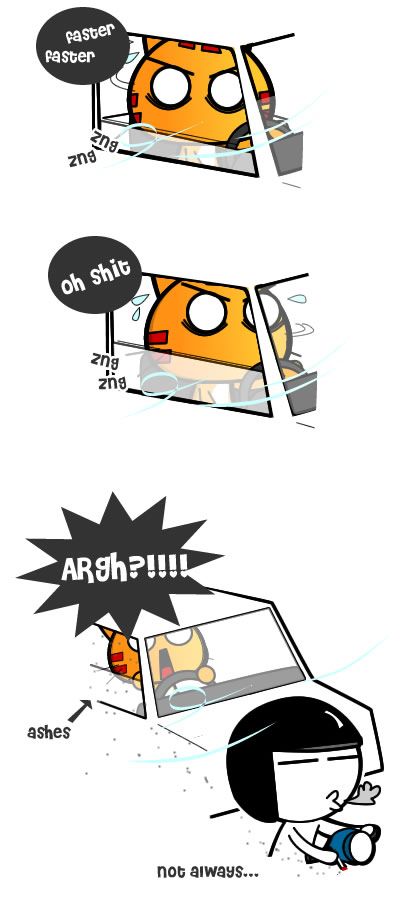 The other day, I was listening to the radio.
They were saying about switching off the air-con, good for the car, good for the fuel etc…
and so I did 😀
It was really enjoying…
..
.
until someone had his ashes from the cigar flow into my car.
GARGH!