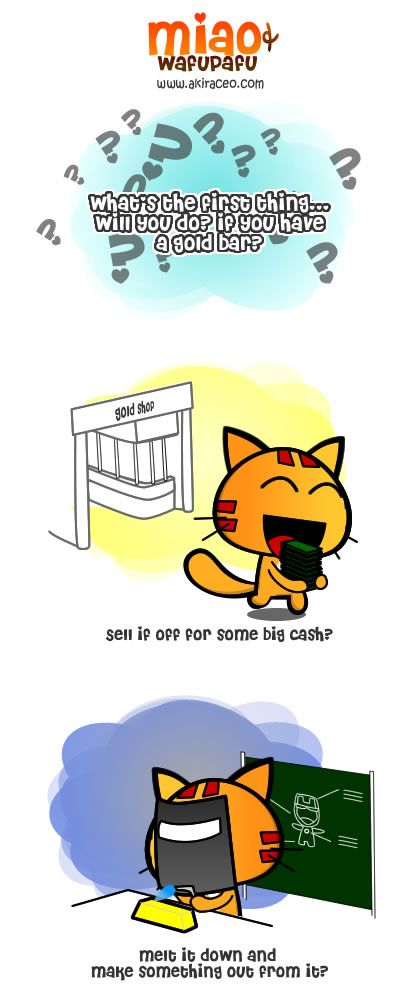 That's something you have to think of, if you're lucky to win this contest!!
The Mister Potato's latest contest.
This Mister Potato is really crazy generous, he just gave out RM10,000 on his previous contest not long ago and now he is giving out prizes again!! This time, Mister Potato not only giving out cash but gold bars too!! @@
The grand prize for the latest Mister Potato contest is actually RM88,888 worth of gold bars. That's equivalent of 888.88gm of gold in you hand if you win it. ( Assume that RM100 = 1gm of gold).  O.o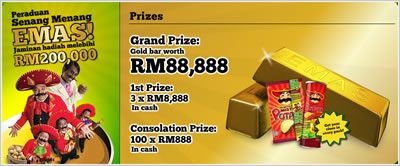 What you need to do to get a chance to win is just guess the total weight of Mister Potato, Ortega, the three Mariachis and a sack of 100 potatoes. I checked the site and there are hints and clues over there to help with the guessing.
I actually have my answer d, now all I need is to get myself a pack of Mister Potato contest edition pack as I need to get the SMS code to SMS my answer and the SMS code is only available in the contest edition packs.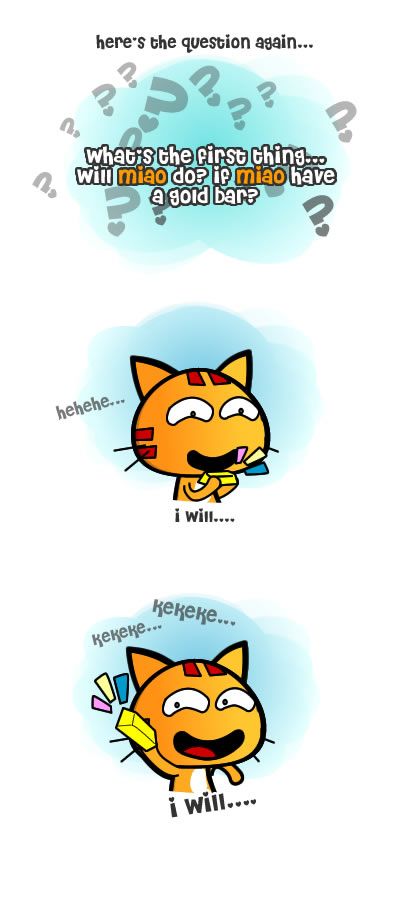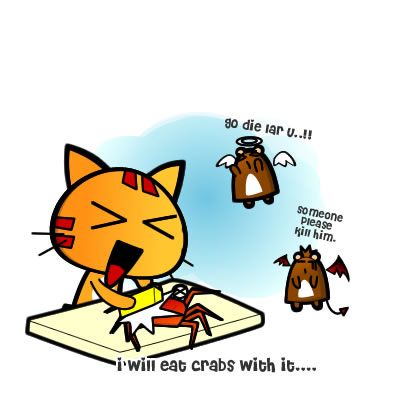 Smash open the crabs with a gold bar instead of using hammers.
Damn cool, don't you think? XD
So, what will you do if you have a gold bar?
( LOL, haven't win already dreaming of getting a gold bar.. XD)