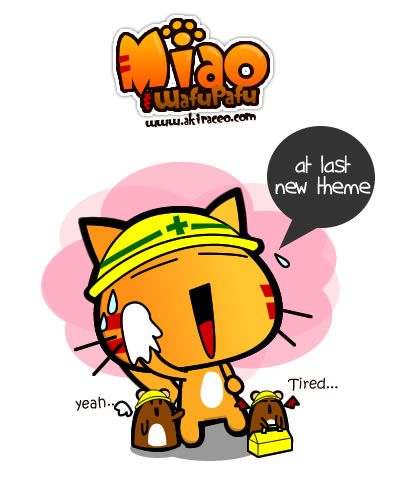 At last, no more Red Red Dong Dong Chiang Theme.
The new theme is here!! Yipple!!!
This time we're going to the sky, that's why you can notice all the clouds in the banner and only clouds 😀
Hehehe.. its not complete yet actually.. but at least better than having the same CNY theme right?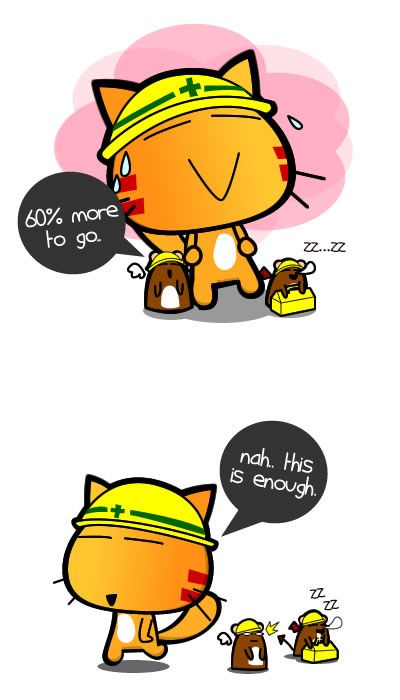 Hahaha…Just kidding, Miao, Wafu, Pafu and others will be added later.
(When I got the concept and idea.. what are they doing in the sky.. XD)
So what do you think about the new theme?
Do you like the colors? And what do you think they might be doing in the clouds. 😀