It was a busy and fast lane and this fella actually stopped to drop off his friend. Although he did put up the signal but he should have pulled to the side too instead of just stopped right in the middle and also not so suddenly.
Some more, it was dark and there were many cars behind me…
…but thanked God I was able to avoid it with a bit of luck
and not getting my wife kissed by anyone.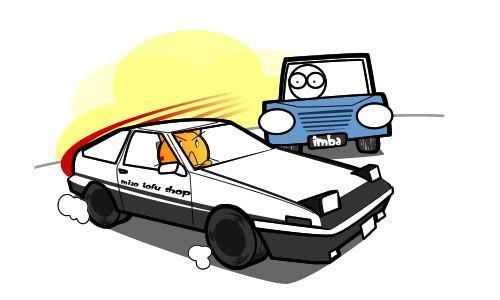 Do not try this at home on the road. 😛
I'm not the best driver but sometimes some drivers can really be very unthoughtful and inconsiderate.