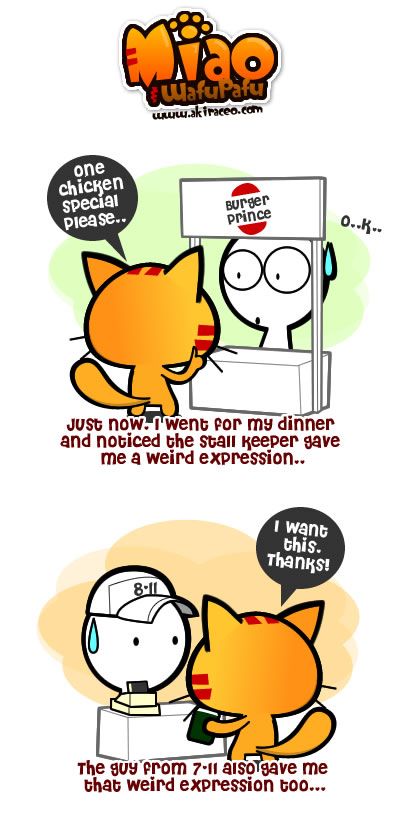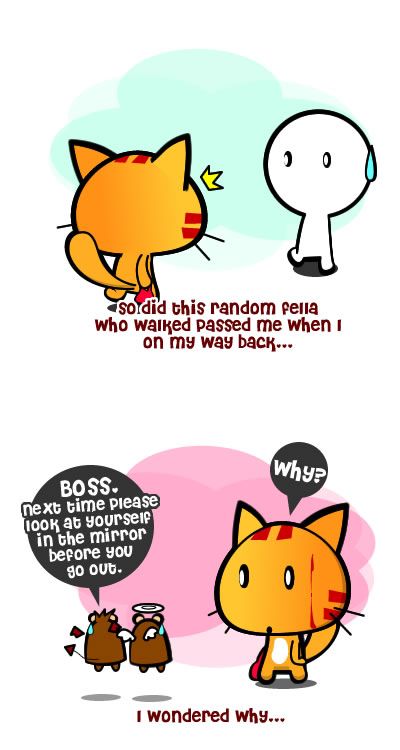 I had this BIG raw pimple right beside my eye. And no idea how and when, the pimple was scratched open and the blood flowed out without notice leaving a long blood stain down to my cheek. Making people giving me this weird look.
Lucky it was blood and not something like nose-shxt/eye-shxt on my face. Else it will be very bad. XD
.
Anyway, it is advisable to look at yourself before you stepped out of your house.