A month ago, the 15th of May marks the 3rd year of my blogging life which also makes Miao a 3 years old cartoon cat!! Although, his look changes over the years but still he's the same cat with orange fur and red stripes!! Kakaka!!
.
While digging my old artworks, I found this comic strip in the folder, miao's very first comic strip. XD
Hahahaha…not very nice looking right? Sorry about that 😛
.
Anyway, I would like to thank all of you for all the supports all this time. May it be those who followed my blog since the beginning or just follows, those who leave messages/comments or those silent readers out there; every one of  your actions and visits now and then keeps my little blog alive. 🙂
Thank you. I will try to bring more of Miao and WafuPafu to you all. 😀
Click "Read the rest of this entry"  if you wanna see a compilation of my banners over these years 🙂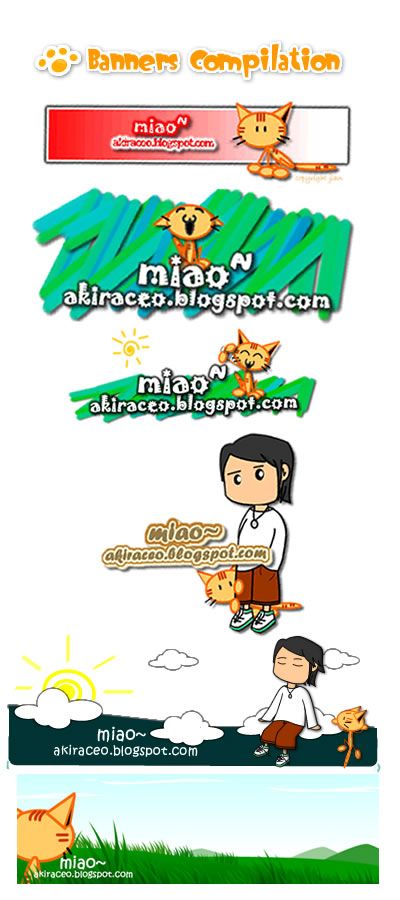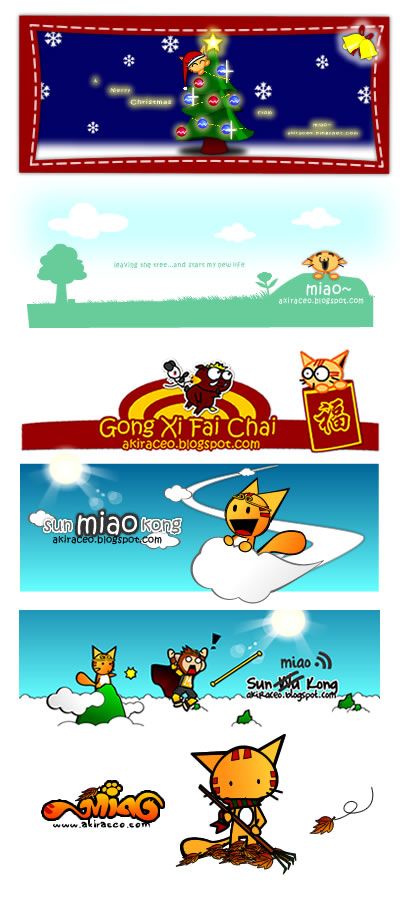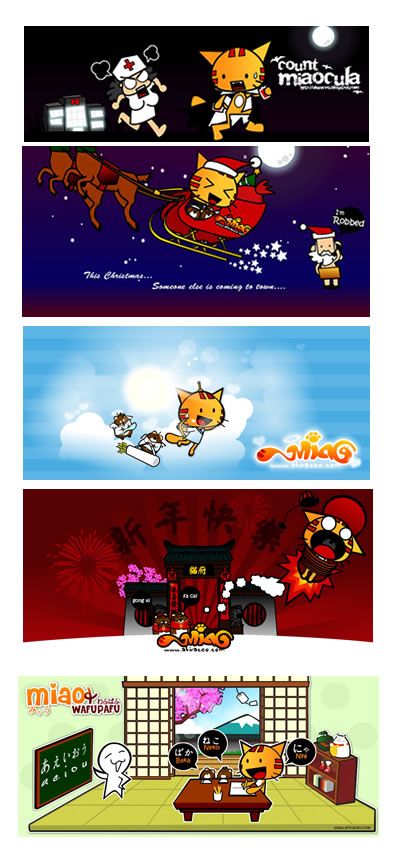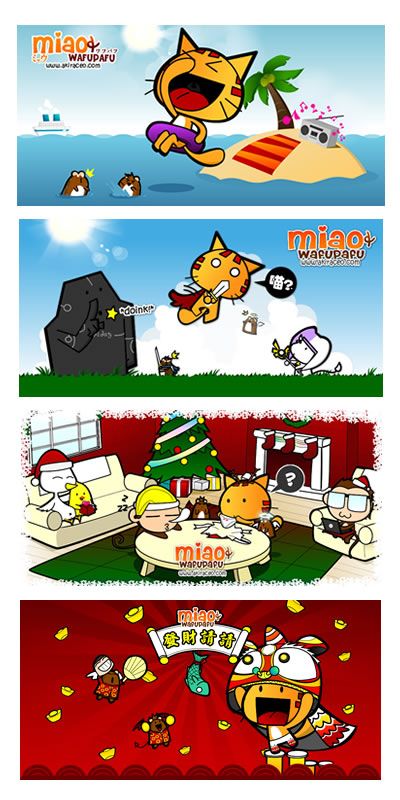 And again, Thank you 🙂