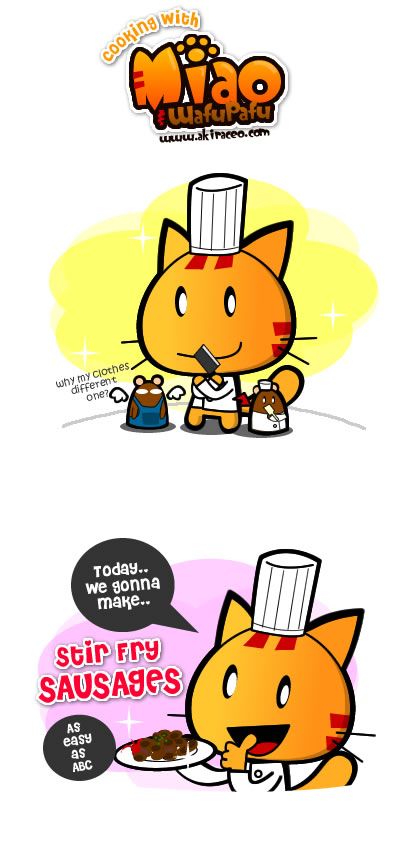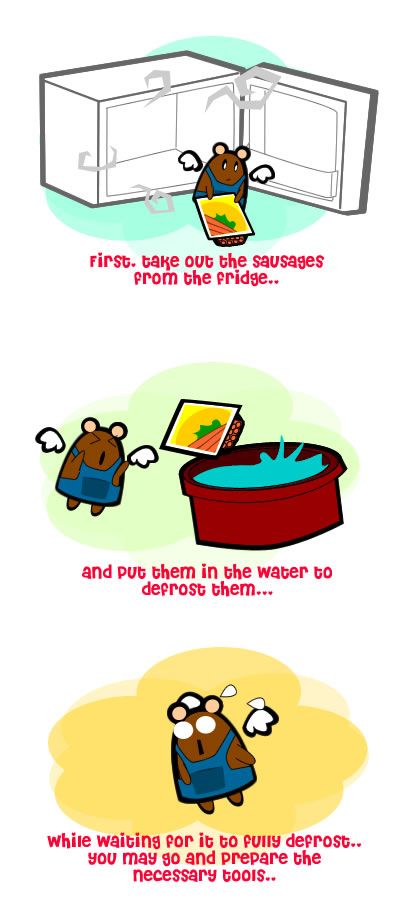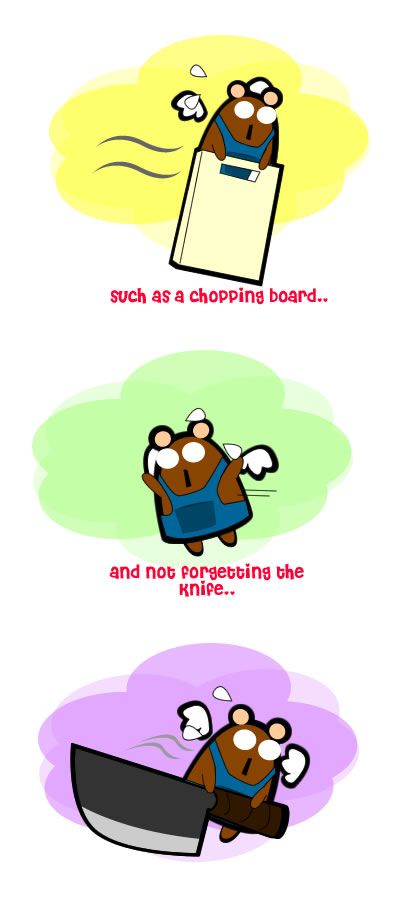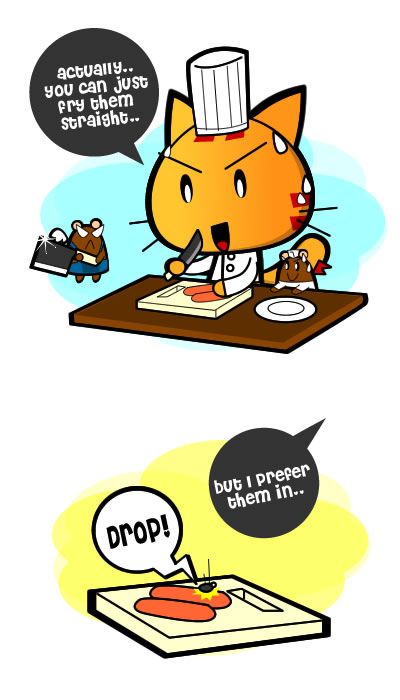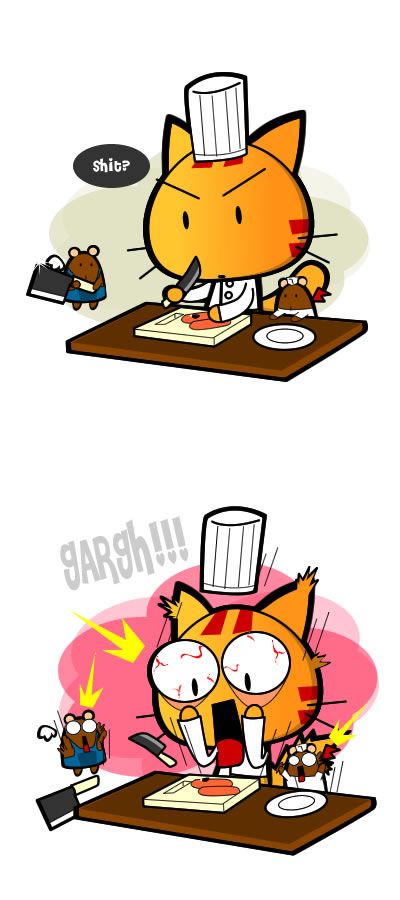 I was so hungry late last night, but instead of going out for supper, I decided to stay home and cooked some snacks. And when I was in the midst of slicing my sausages, a fresh and warm lizard's poo dropped on my sausages. @@!!!
OMFGWTFBBQSAUCEGARGH!
And I couldn't find that lizard anywhere.. :/ I bet that fella took off and hid itself as soon as it pooed. O.o
GARGGHHHH!!!!!!
Just you wait! Lizard!!!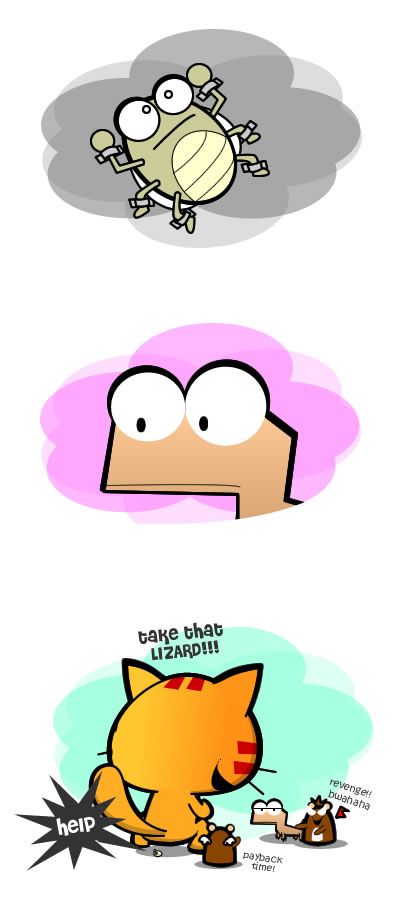 One day, I will have my Revenge and pooed on your food for sure!!!
(Hmm…I wondered if this is more like a revenge against the bug or the lizard.. hmm)
———————————————–
On the side note,
A Happy Wesak Day to all Buddhist friends,
A Happy Holiday to everyone who is having holiday today…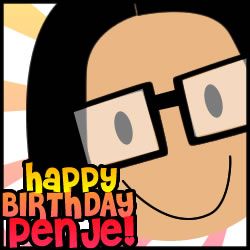 and also a Big Happy Birthday to Penje!!