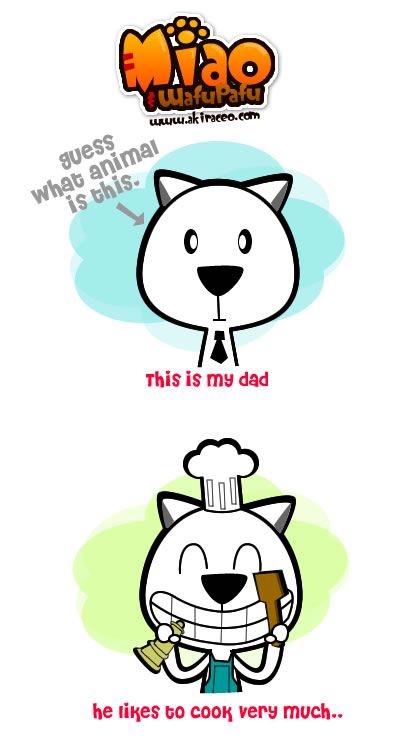 so he can keeps all the spices and ingredients for cooking.
But there are just so many that is more that enough.
Last time we used to complain a lot and asked him to throw them away,
but he will always told us it would be such a waste to do that.
=.=
.
.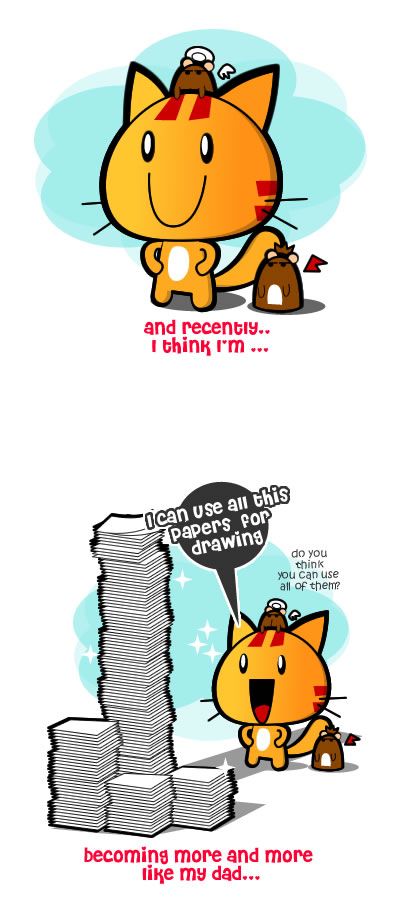 .
I have a lot of used papers in my room.
All these papers are all single side printed with a empty page at the back.
Since I can use the empty part of the paper for my drawing, I tends to keep them.
And now it's getting more than I can use them.
And funny thing I also feels that it's a waste to just throw them away. T3T
.
.
My dad has this hobby of collecting containers  and now I have this habit of collecting papers.  :/
I think I'm getting more like my dad d.
Not sure getting more like my dad is good or bad but at least it proves that I'm his son after all XD
Too bad I did not manage to go back for Father's Day.. again T3T.
(If you're wondering, my dad is a cartoon dog as he likes dogs more than cats. =.= )