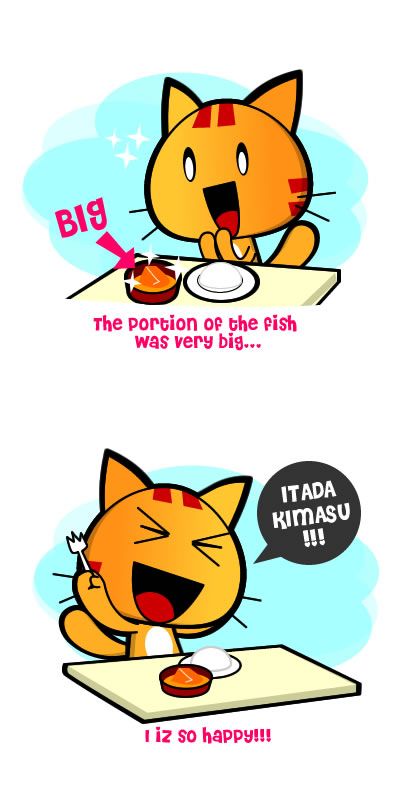 The other day, I went to try out this new Asam Fish stall nearby my house for my dinner. When my food came, I was very happy to see the big portion of asam fish in the bowl.
Usually people will only give a small portion and charged you RM5 for that small piece. I thought the boss was very generous until I found out the whole portion was a fish bone. :/ It's a big freaky bone with only 10% of it was fish meat. T3T. I ended up eating white rice with the soup.
And he charged me RM5 for that.. :/ and I paid quietly in tears.
Don't know why I did not complain to him…maybe I should. Hm…