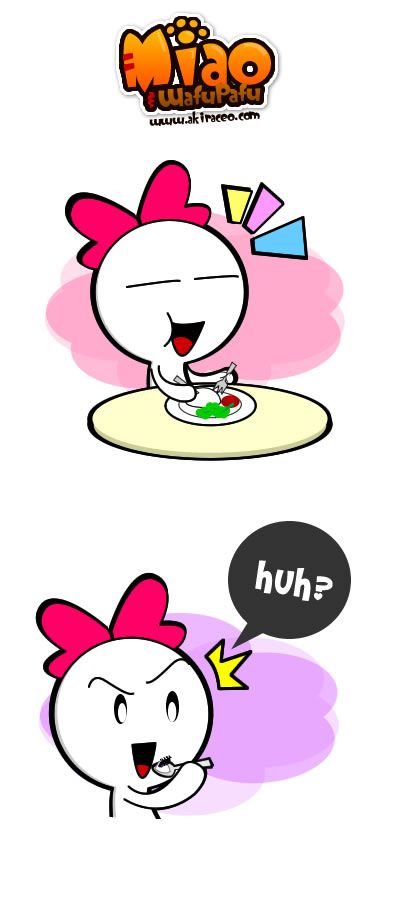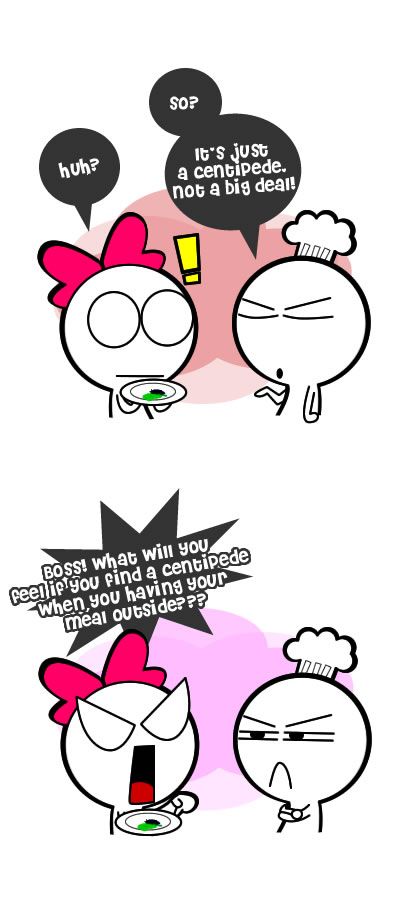 Just like that. No apology nothing. Not only he did not showed any sense of sorry, he even gave us the  annoyed look that we're making trouble with him where he's the one who served us a plate of well cooked blue-black centipede. He kept on telling us it's not a big deal, it's just a centipede. :/
IMO, he should have gave us either an explanation or an apology for the mishandling/mistake. At least make us confident to eat at his place again in near future and no telling us it's free of charge and trying to brush us off, right?
Anyway, luckily, my colleague noticed the centipede before putting it in her mouth. Only God knows whether the centipede is poisonous or not.
Maybe we should asked the boss eat it when he kept on telling us it's nothing. Hahaha… Oh ya, we boycotted the shop.
.
.
.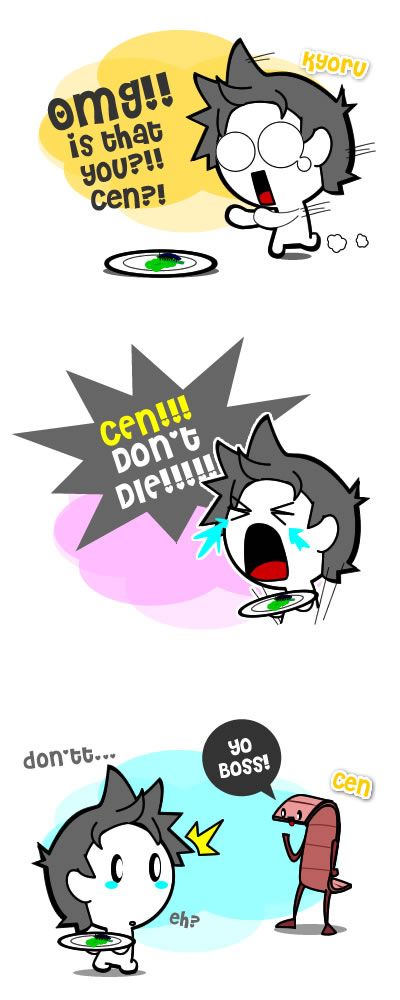 Kyoru & his centipede, Cen from KoudaMainFrame.
.
.
.