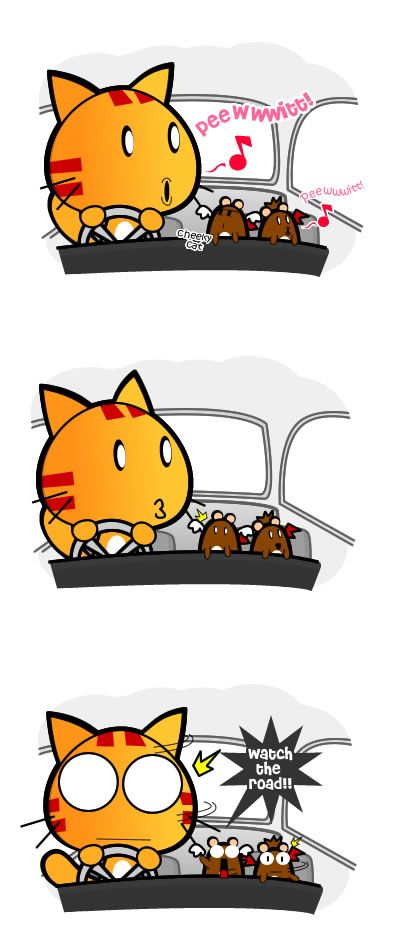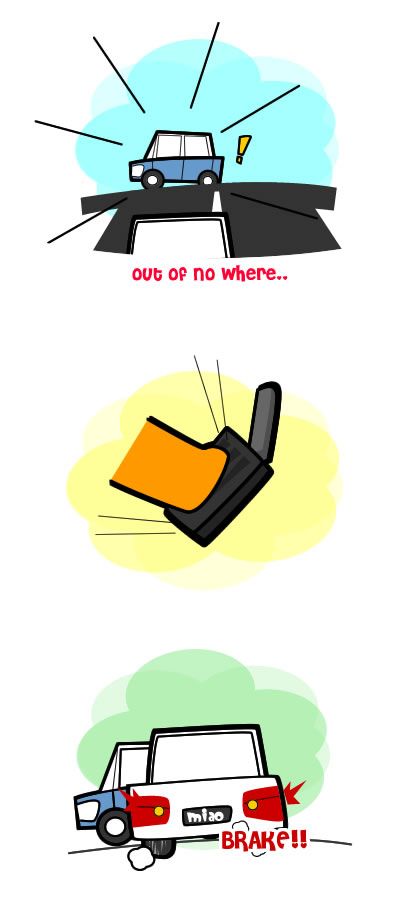 .
.
.
.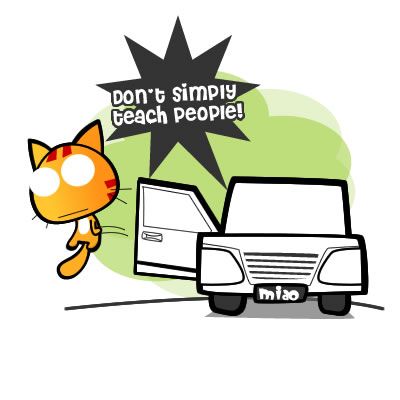 Thank God, I didn't ran into the car. A look away from the road for a second can be very dangerous.
And I was on the main road at that time and didn't expect the car to come out from the side.
.
For my readers out there, try to keep your eyes on the road and hands on the wheel if you're driver ya.
You never know what will pop up in front of your car at the next second.
.
From now on, I will never look at the roadside ever again (unless I'm not the driver XD )