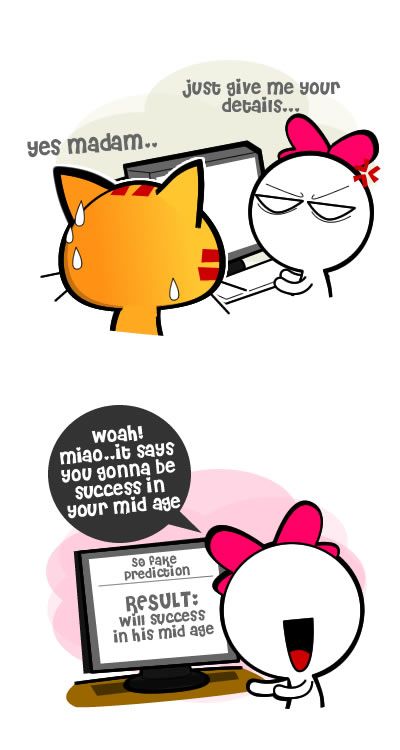 The other day, my colleague found this email that will predicts your life if you enter your details such as date and time of birth.
Actually, I don't believe this stuffs but since my colleague wanted to have some fun with it, I provided her my date and time of birth. And surprisingly, the result was good. XD It said I will be success during my middle age  (40+ years old? =.= that's quite late).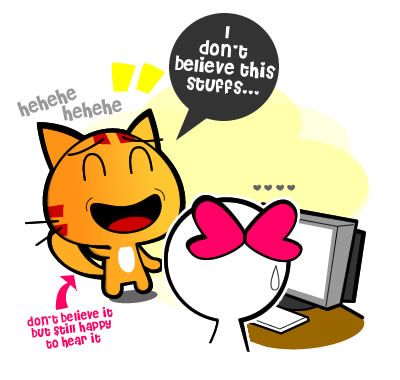 Although I don't believe it but getting a good prediction does makes the cat happy even it's fake. XD
.
.
.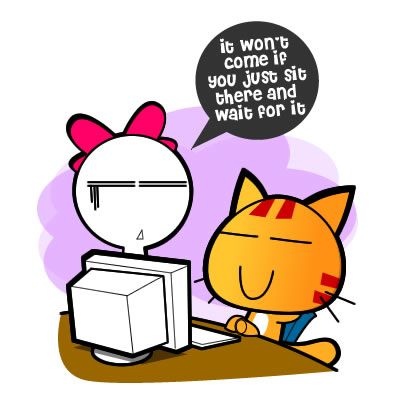 Now i can just sit back and wait for it to come true…