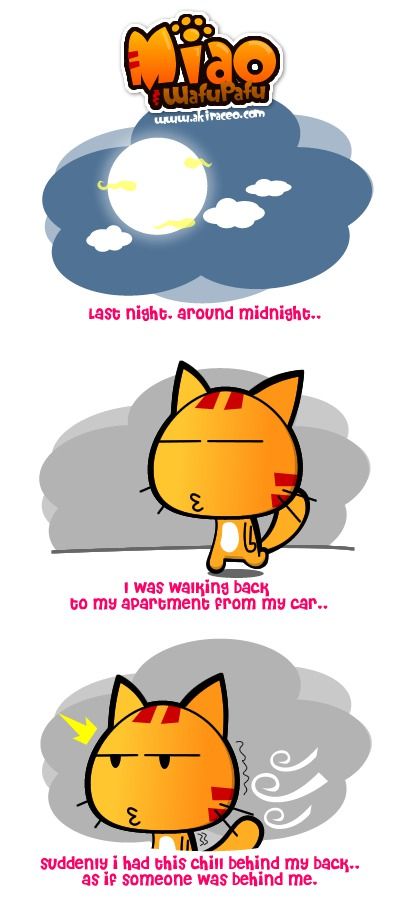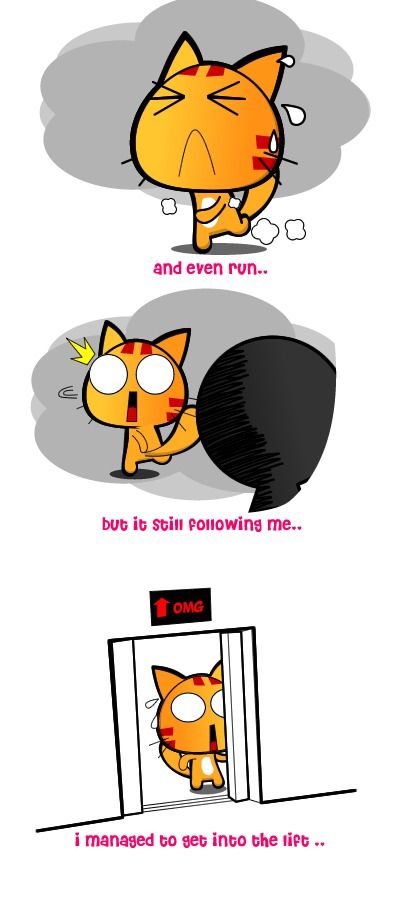 and escaped…
It was a dark and spooky night. I remembered it was near midnight at the time I got back from supper.
I walked to a 7-11 store near my apartment to buy some stuffs before I headed home.
And on my way home, suddenly I got this strange feeling that something is following me.
Old people always tell us not to look back in the middle of the night or jungle if you feel something is following you or calling you..
Well, try to listen to their advice because I didn't and regretted..
It was calling me and following me. @@
Thinking that I might not be the person, it was following, so I stopped.
Guess what, it stopped too..  >.<
This freaked me out.. so I started to walk faster and faster..
and luckily I managed to got in the lift..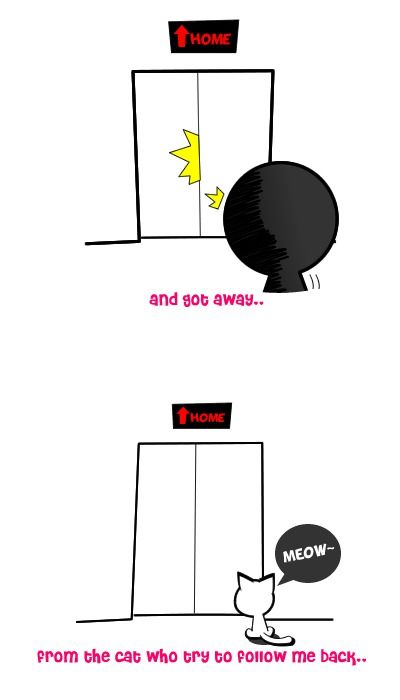 T3T So sorry kitty cat, I couldn't bring you home..