Sorry for the different font used in my strip below as the strips were drew on my friend's PC as my laptop died on Sunday night. T3T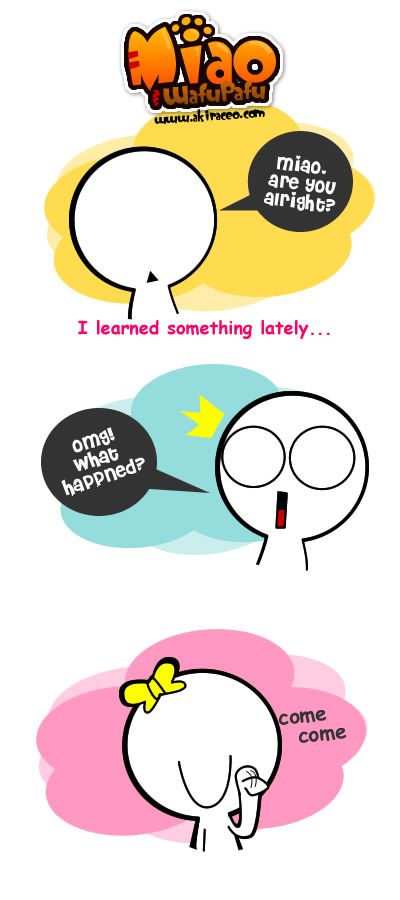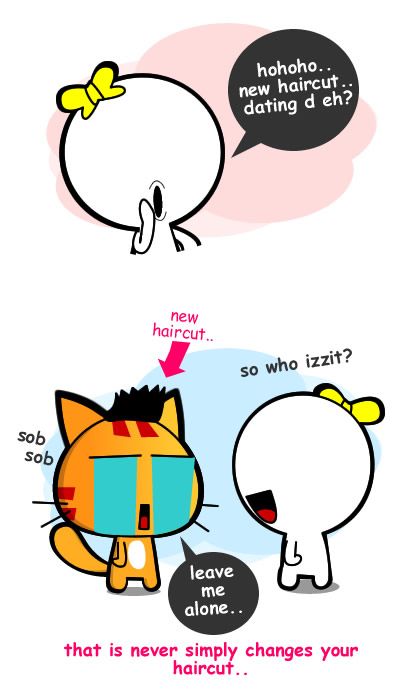 I had a new haircut lately, a hairstyle I never had before, a short standing hair and no more long hair covering my face XD.
Everyone in the office was surprised and bothering me with weird questions T3T. Questions like " Are  you okay? Start dating?  etc". I kept explaining but no one believe I just changed my hairstyle out of fun. They said there must a reason for me to do it. T3T
They all said I don't look like myself and some hardly recognized me and thought I'm a new staff. =.=
Hopefully, my family and hamsters still recognized me… 😀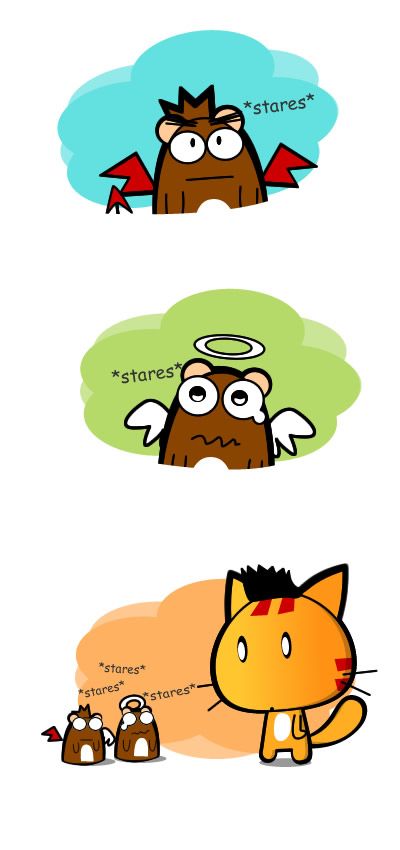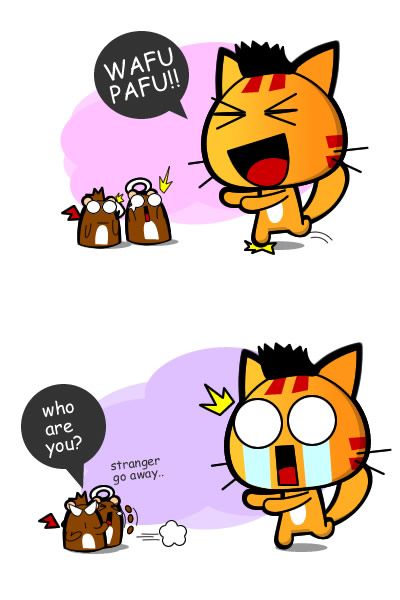 O.o
.
.
Anyway, in case you wanna see a pic of it, kindly click the link below this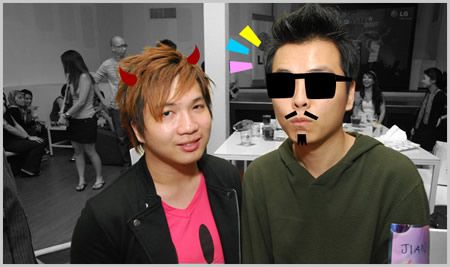 Come and guess which one is me 😀
.
P/S: And Yes, I am getting thinner and thinner T3T
Not enough food to eat..