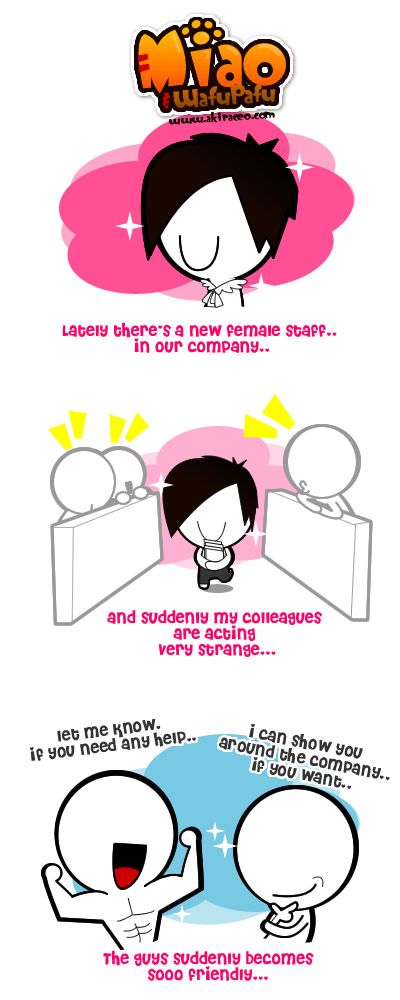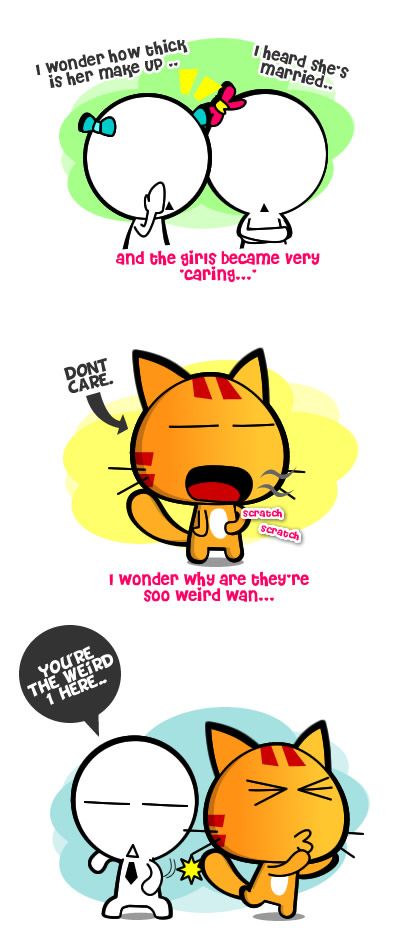 Recently, there's a new girl in the office and the people in the company is going woohoo because she looks kinda pretty. Not sure is a bad luck or good luck but she happens to sit 2 seats away from me. :/ And because of that it is funny to find more people tends to walk through my places  nowadays especially the guys..XD
I on the other hand, try to avoid walking through her place at all cost because I don't wanna to be group/categorize as the same as the 'wolves'  XD
You know, in our company, the IT team is one of the hardest team to deal with, normally we need to wait like hours or days for them to come and help us out and sometimes they will just guide us through phones and let us settle the problem on our own.
As for the new girl, the 'manager' actually went over to her place personally to check whether everything is okay even she didn't call @@
While the girls on the other hand are discussing bout her.. make up and stuffs. Hmm okay girls basically discuss about anything and everything anyway XD..
Anyway, it is fun for me to see the people acting all weird..or am I the weird one here..
Instead of the pretty girl, I'm actually more interested with this twin in my office..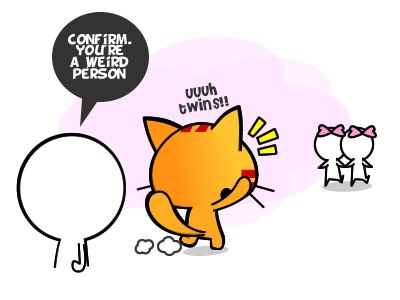 Any one of my readers are twins out there? I have so many funny questions for you.. XD