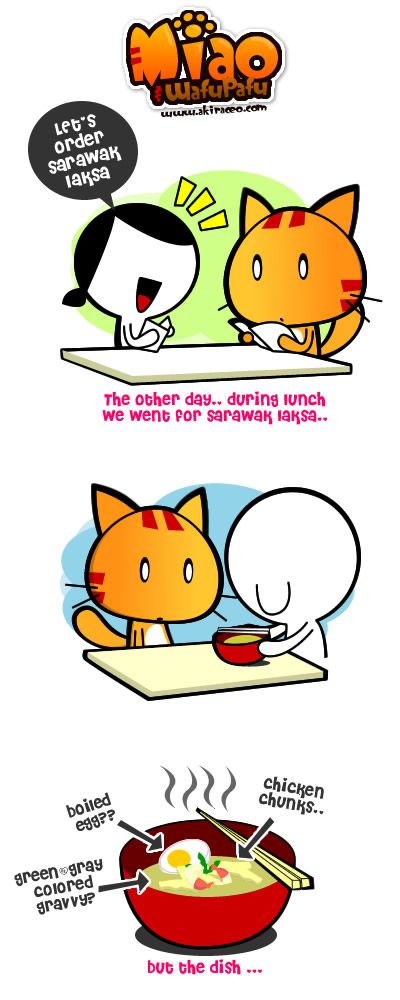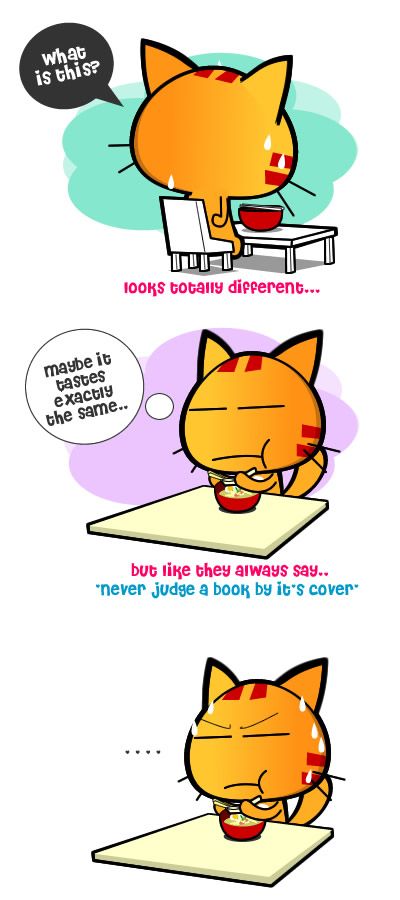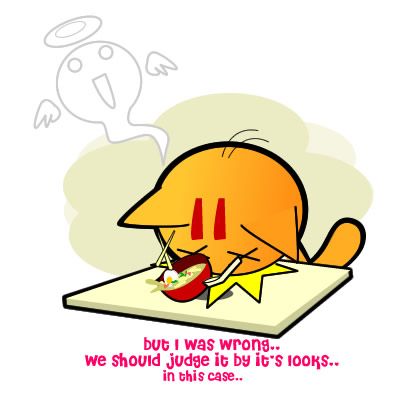 Couple of days ago, my colleagues and I happened to see this flyers about Sarawak Laksa. As my colleagues never had Sarawak Laksa before, we decided to have Sarawak Laksa for lunch.
Beside my colleagues, I too ordered one bowl for myself to see how good it is. And I was thinking that it might not taste way too different as the Laksa itself costed RM14, thrice the price back in Sarawak.
And it turned out badly, it doesn't taste like a Sarawak Laksa at all. Using the same/similar ingredients does not makes it a Sarawak Laksa if the preparation is different! Gargh!! This is bad, others might thought the Sarawak laksa really taste like this.. @@
.
This reminds me of the time when I first came to West Malaysia, I was told that Penang laksa was the best. So I went and ordered one from the stall here in Melaka. And the Penang Laksa tasted so bad that I threw it away. I remembered  "Authentic Penang Asam Laksa" was written in red and bold on the stall.  =.=
The Laksa left a very bad image to me, I was thinking how can something so awful to be one of the best Laksa. And I never touched a Penang Laksa for 2 years after that until the day I visited Penang and tasted the real Penang Laksa. It was so good, I had two bowls in one go XD. Now I miss Penang laksa too..
.
Can't stand it when some people trying to humiliate my hometown food by simply serving a dish and calling it one.. >.<