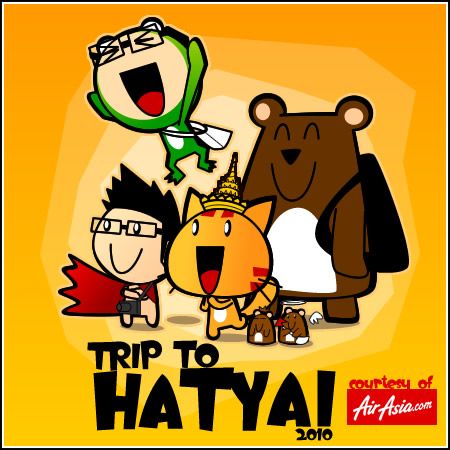 Let's take a break on my Kuching stories with some stories from Hatyai, Thailand!!
.
Kekeke…for those who don't know, I actually went to Hatyai for a 3 days 2 nights trip 2 weeks ago. It was my first trip to Thailand and the best part is the trip was courtesy of Air Asia. Yeahhhhhh Wooohooo Free Trip. And Yes, Air Asia is officially flying to Hatyai now.  🙂 For more information, kindly click here.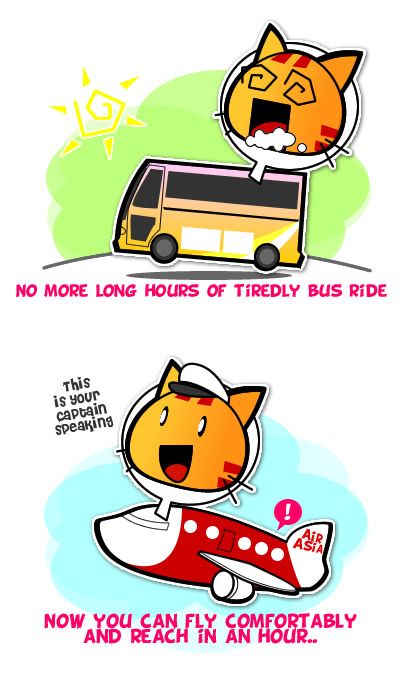 Thank goodness else I don't think I will ride a bus for hours to go Haytai in the first place.
.
The trip was a last minute thing, I was actually informed on Monday 3 days before the departure. It was such a short notice that I actually didn't manage to prepare any info about the place and stuffs. Furthermore, my wife (laptop) died on me a night before that, I can't even do any research even I have the time. :/
Despite that, I was very excited about the trip!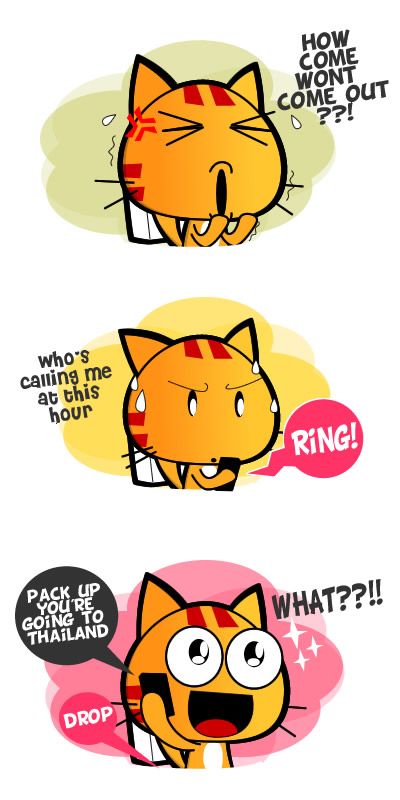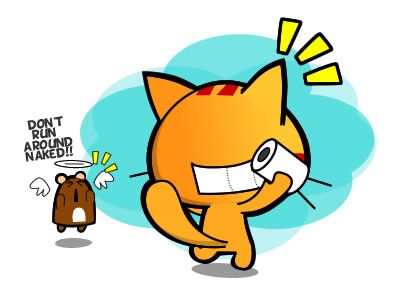 Yes, very very excited!! XD My first trip to the land of Tomyam~~
And the moment when I was informed that there won't be any guide and I will be on my own makes the trip even more exciting. Imagine going to a country I have no idea of for the first time (didn't manage to do some research) and I don't speak of (the language). That's gonna be so adventurous. Woohoooo.. XD
The remaining days passed so fast and before I knew it…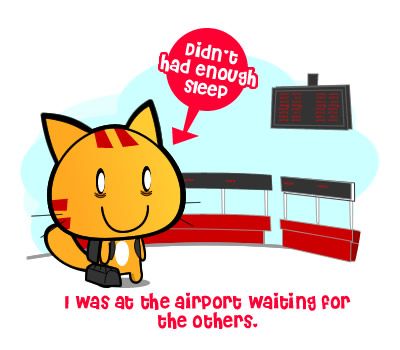 Yes, there were other bloggers going with me (Thank 'Goose'ness!) but I had no idea who were the bloggers that were also going until we met at the airport. And surprisingly, I knew one of them. Phew! 😀
Here's the group photo..
From left to right: Jason, the Smashpop from Malaysia, Super Adrian from Singapore, Niza and Qasturi from AirAsia 🙂 , kindly ignore the masked guy (thank you) and also Iska from Indonesia.
I stole the photo from Jason's site. 😛 I didn't took much photos that morning as my brain and body is too tired to move d. Having slept for only 2 hours and traveled down to LCCT at 5 in the morning really is exhausting.
Despite the lack of sleeps, I was still very excited. XD The only thing on my mind that time was: " OMG OMG I'm going to Thailand!! T to the Hailand Wooo.." Hahahah.. XD
Anyway, after an hour of hanging out at the departure hall, we finally took off to Thailand.
The flight was very smooth. Not much turbulence along the way. The view on the other hand was really nice as the plane spent most of the time over the land instead of sea, you can see a lot of beautiful landscapes as it flew over it. And the best view is the one when it flew over the Penang Island. 😀
And even when the plane was high up in the sky over the clouds, the view was really awesome too. Kekeke…I just love clouds which explains a lot about most of my website themes have clouds in it. 😛
See how pretty it is. The blue sky and white clouds. Arrr..perfect match.
*Koff koff* no photos as I was so tired that I forgot to bring my camera out and left it in my bag. :/ So sad cannnnnnn when the others are enjoying themselves taking photos of the views. You can visit Adrian's site for the awesome landscape and clouds shots. 😀
Well, that's all for my Prelude. Yes, this is just a prelude, the adventure will starts on my next posts so stay tune for it. 🙂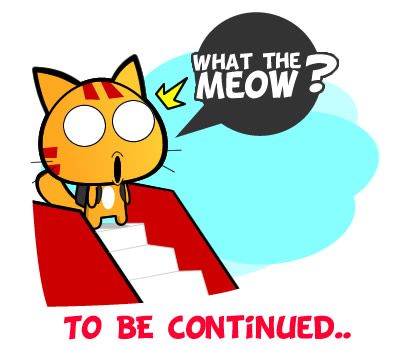 Next on Hatyai post: Miao was shocked when he arrived in Hatyai, Thailand but why??.
Come and guess why 😀