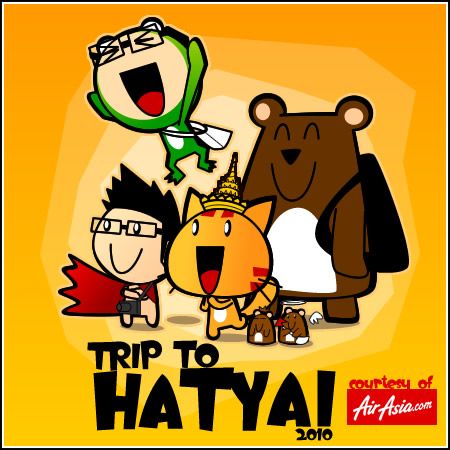 Welcome back to Part 2 of Hatyai post.
I'm sorry for the difference font use in the photos as I prepared this post at two different time.
.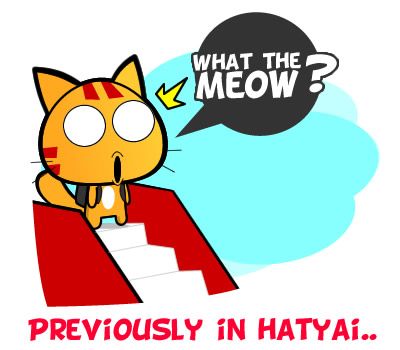 Miao was shocked when he first arrived in Hatyai Airport.
.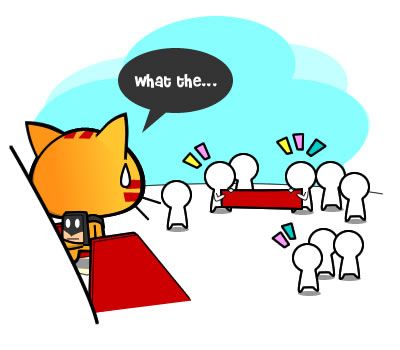 And you guys were right, there was a big crowd outside of our plane. There were people welcoming us, it seems like this inaugural flight to Hatyai some how is a big matter in Hatyai. There were even people from media taking photos of us as well as recording for the news. If you happened to see this guy in white with a mask on. Well that's me. *waves~~* XD
Here's some shots of the crowd and the airport.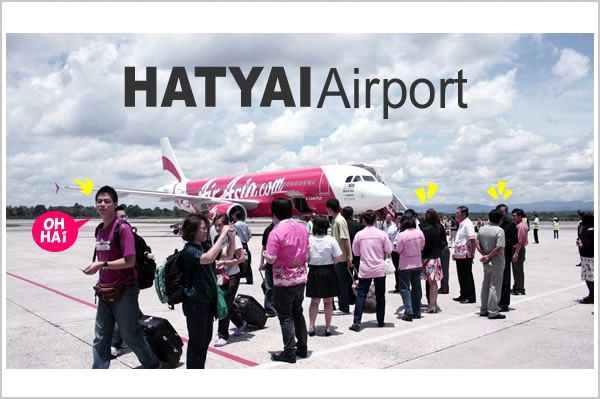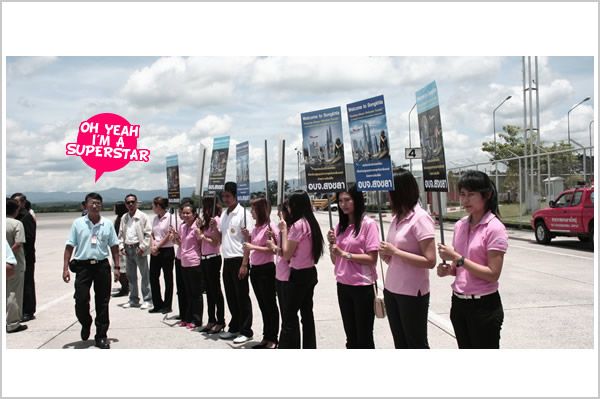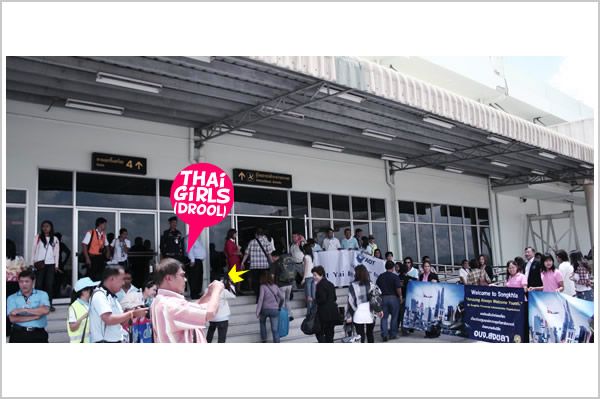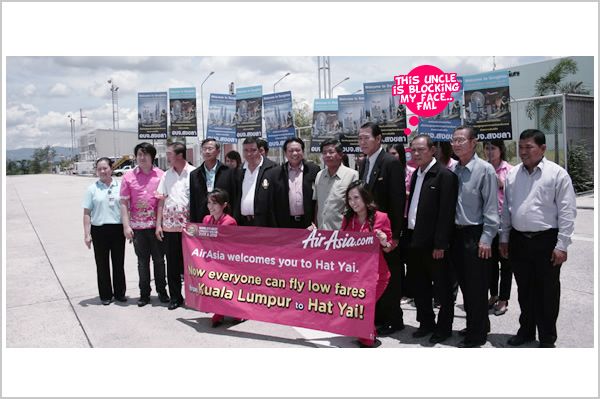 Took some photos,  we went into the terminal…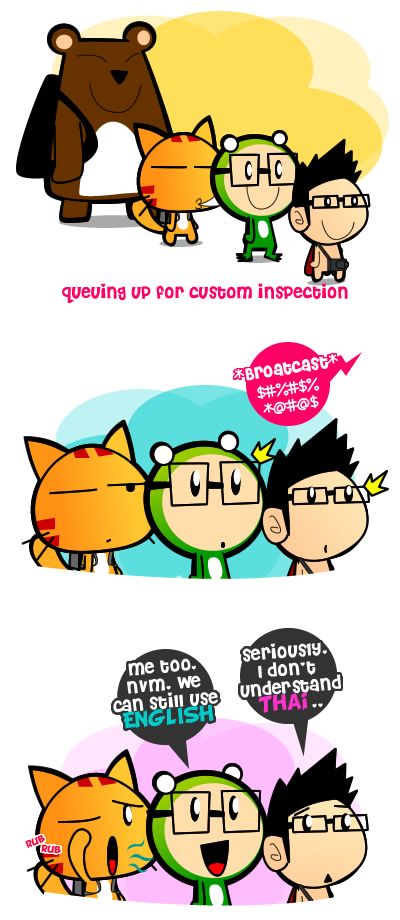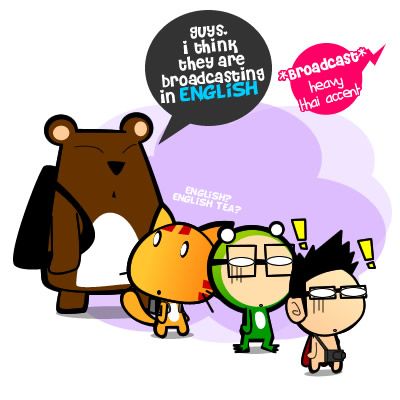 for our first FML moment. :/
For a moment there, we thought it was Thai. It took us a while to catch up and realize it was English. The accent isn't that bad actually, just need a few minutes to adjust to catch up. 🙂
.
.
Anyway, the custom inspection went through smoothly..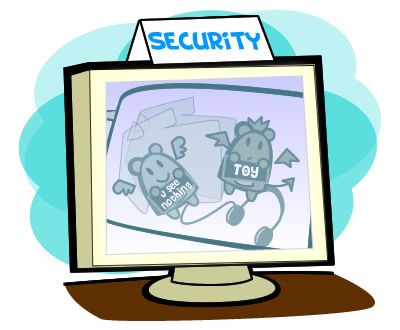 No one suspect nor notice anything and we manage to get ourselves in Hatyai, Thailand!!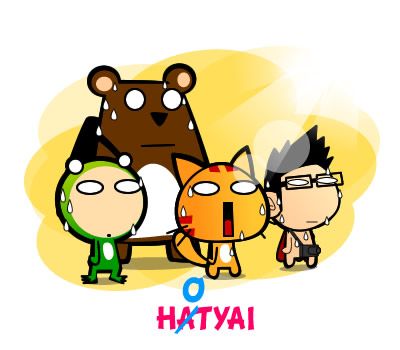 Or I would say Hotyai!!!
Seriously, the weather is freaky hot! I thought Malaysia is hotter when it is nearer to the equator but I was wrong, Thailand is surprisingly hotter @@. (Just realize being nearer to the equator is actually further than the Sun) I remember I used to laugh at people from HK or Taiwan complaining about how hot Thailand is. Well, I'm so sorry, I will not laugh no more. T3T Forgive me..
.
Luckily, the hotel guy was already waiting for us at the entrance and we headed back to the Hotel straight. While the driver get us to the hotel, all of us tried to get to know each other even more and had a small chat about blogging and stuffs on the van.
After half an hour (more or less), we reached JB hotel which located to the North of Hatyai, some distance away from the city center. The cool thing was all of us were given a room of our own, a room of this size. 😀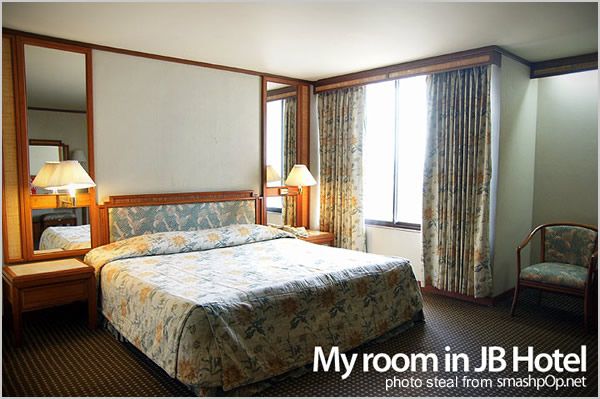 But the uncool thing is I was relocated to another floor with the rest. :/ Everyone else were staying on the 2nd floor while I'm staying on the 1st floor.
We asked for a room exchange but was informed that the hotel was full which doesn't seems to be possible but the rules of thumb is never ever insist on a room exchange when they told you the rooms are fully booked. Why?  because the rooms might be reserved for "others" …
Anyway, without wasting any much time, we put down our luggages and headed out in search for some food.
And we doing it on this..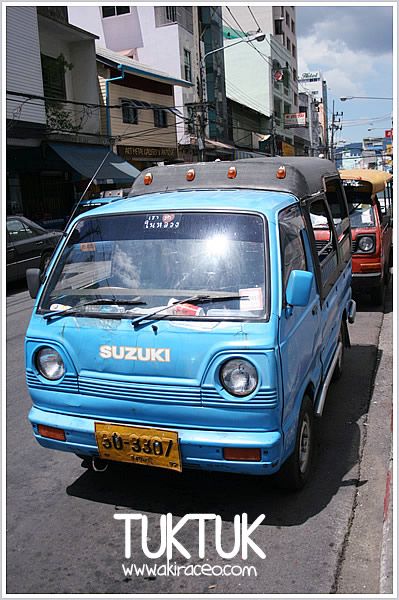 TukTuk! Our main transport for the whole trip..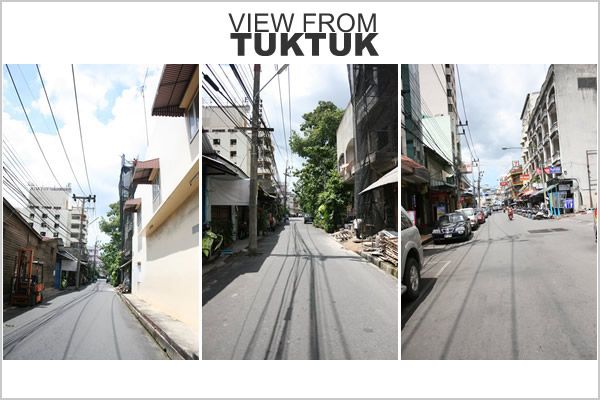 I just love the TukTuk ride, its like riding a bike, bumpy and windy.
After a few minutes, we arrived at the city's center and the driver dropped us off by the street.
There's one problem to that..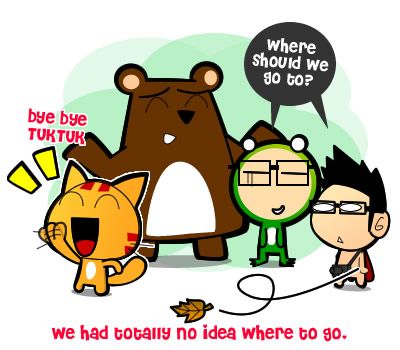 Seriously, no idea. None of us manage to do enough research on where to go. @@
Our fate lies on a city map that we got from the Hotel…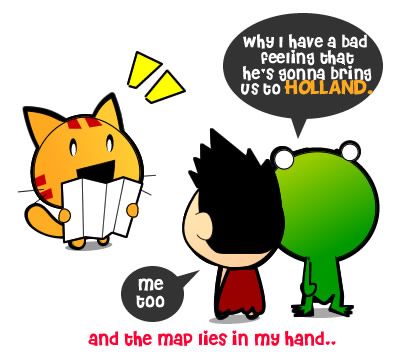 Bwahahahahahahaha…
(P/S: Bring us to Holland means bring us to no where..)
I just like to travel and explores places with a map. Its feel so adventurous and the feeling of satisfaction when you reached the destination is so goood. I did something like this before when I visited Penang and went to a lot of places with just a map and a car. Unfortunately, this time was bit different because the map wasn't helpful at all because the indicators on the map has no names to it. You never know when you reached the restaurant/cafe. :/
So eventually, we just walked towards an area with the most food signs on the map.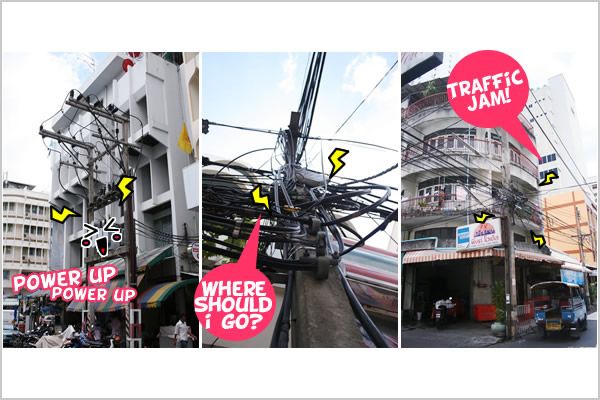 Amazing power cables. Its like the whole city's cables connect to a single point XD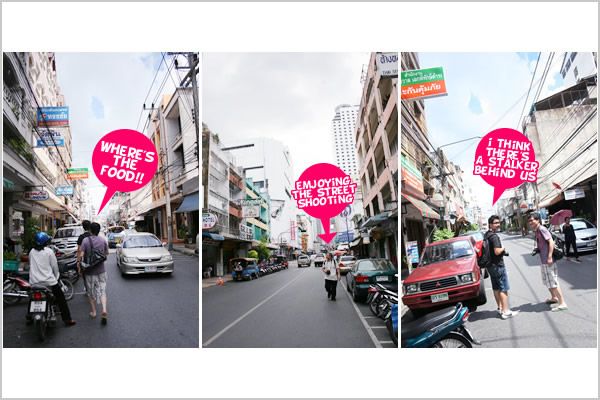 Walk aimlessly. :/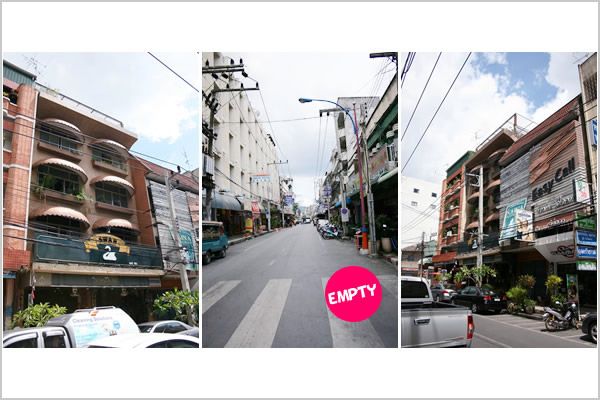 Strangely, the street was very quiet that day. Not sure its normal or not but it's way too quiet. No idea where's the local crowd is.
There are hardly any shops open, local people walking around or even cars. Hmm..
With some help from a kind uncle and the very helpful cat.. Me!!! *koff koff*,  we managed to find a place to have our lunch.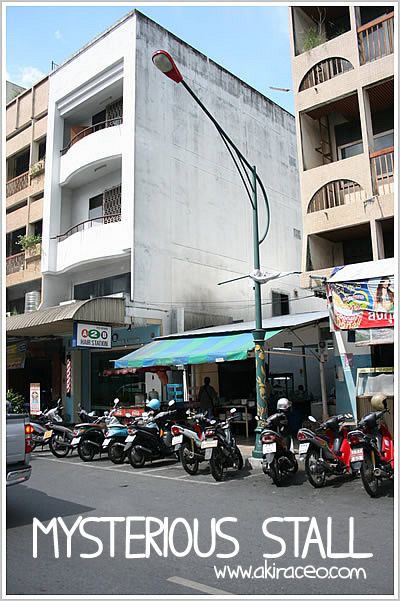 Well, that's all for today. 😛
Come and try and guess what's our first meal in Thailand is.
And thanks again to AirAsia for the trip. And Air Asia flies to Hatyai now. 🙂