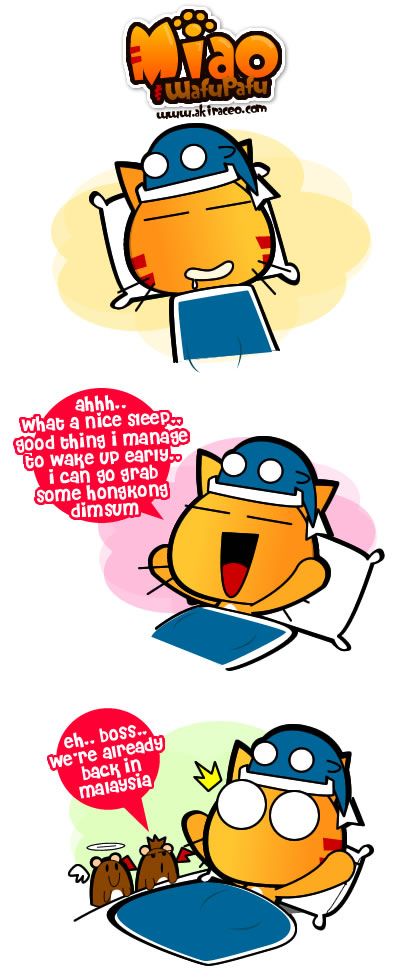 I'm back~~~
Yes, I'm back already :P. It's just a 2 days 2 nights trip.
Yesterday morning was so funny, I actually woke up from my bed and still thought I was in Hong Kong. The moment I woke up, I was thinking what to do and where to visit later on, the food like dim sum and places like Mongkok all popped up in my mind.
And when I noticed the boxes of books and a cupboard of mosquitoes, I just realized I'm already back in Malaysia 🙁 so sad can. Although the trip was rather short but it was fun and I even met some cool people.
Anyway, I will update my Hong Kong trip once I finish compile the photos, k. 🙂