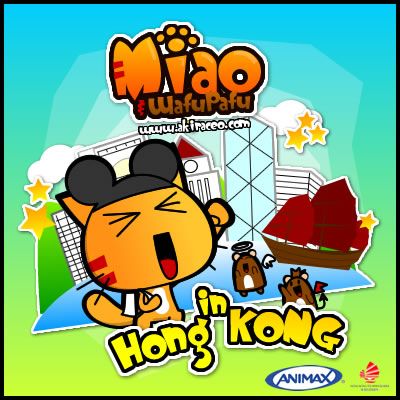 Wheee HONG KONG!!
I just came back from Hong Kong last week for this Halloween Cosplay Party organized by Animax and Hong Kong Tourism Board. Although the trip was short but it was awesome!! Hong Kong is an awesome place, the weather was nice and so does the great people I met there!!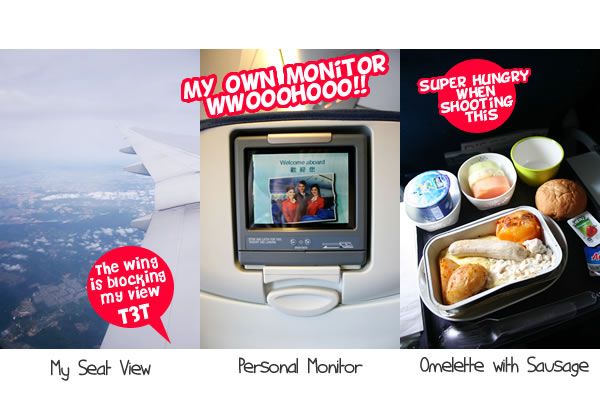 It was 9 in the morning, we (me and another cosplayer from Malaysia) boarded this big air bus. It was my first experience with Cathay Pacific airways, the service was great, not to mention the pretty stewardess 😛
I spent my 3 hours+ watching shows on this mini monitor in front of me. I was too excited to sleep XD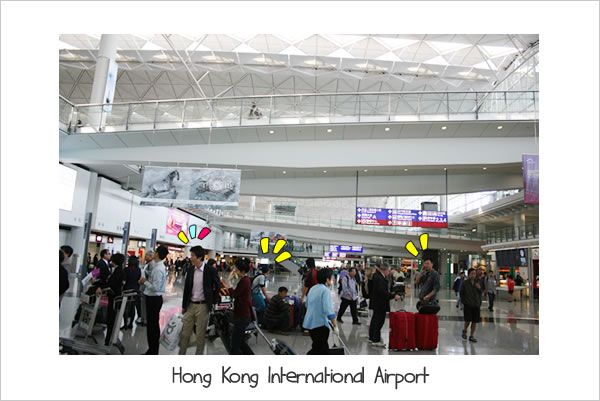 Reached the HKIA, it was huge and the crowd was big. We waited for almost 20 minutes for our turn at the immigration.
Good thing the guy who was arranged to meet us waited, and didn't took off else we will be trapped in HKIA.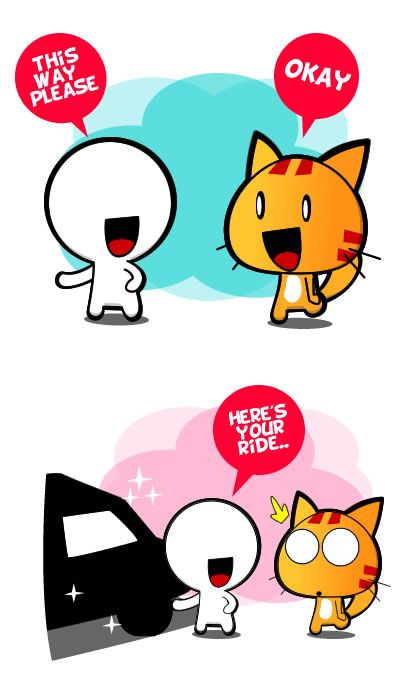 Omg we got a Mercedes for our ride. Not that I never sit in a Mercedes before but this is a first time, I got a Mercedes as a cab. 😀 This is just awesome!! Hahaha… Make us feels like a VIP XD
but i still can't stand it and took a shot of our driver. XD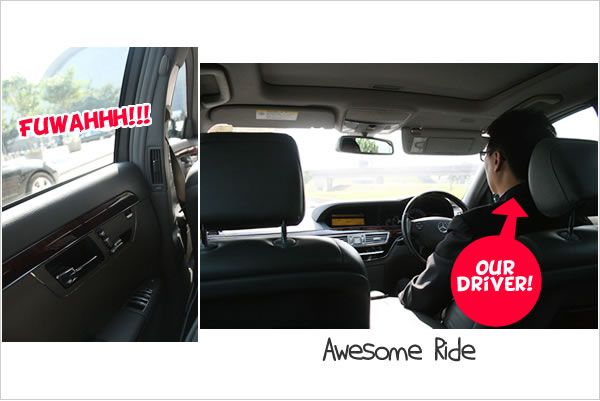 It was so cool that the driver even apologized to us for the traffic jam we came into. XD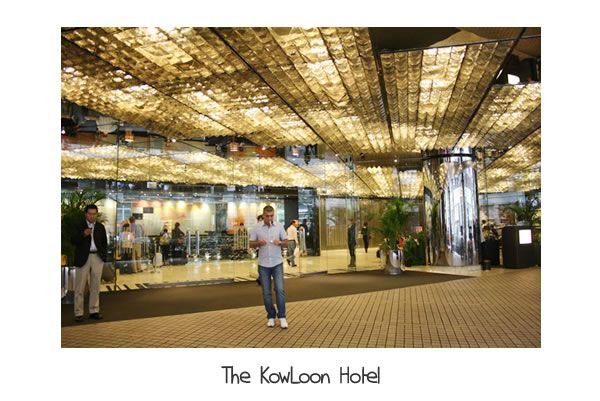 After 30 minutes, we reached our hotel. Pretty neat I must say:D
Here's the shot of my room and the view.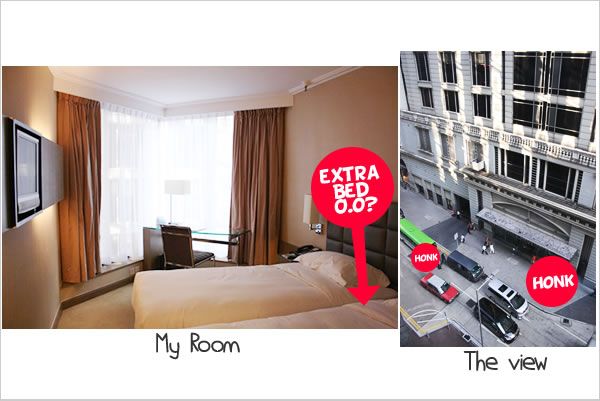 Seriously, I have no idea what to do with the extra bed. If only we can bring a guest along, then it would be great!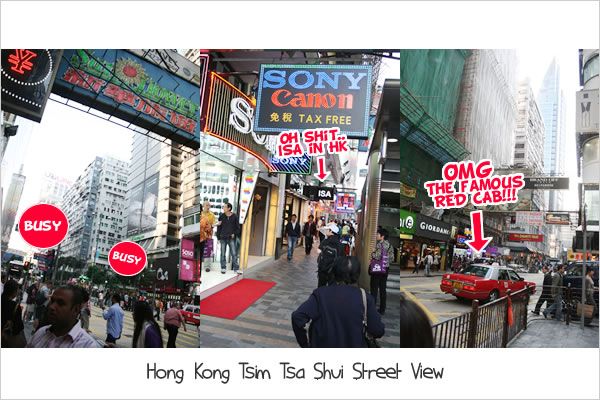 The Hong Kong street looks exactly like the street we saw from the Hong Kong dramas. XD For a moment there, you will feel like you're in a drama Hahah.. On the side note, I don't really like the fact that I can't even see a single tree by the road 🙁 Well, I guess that's what to expect from a big city like this.
Anyway, we grabbed a fast lunch/dinner at this random coffee shop nearby…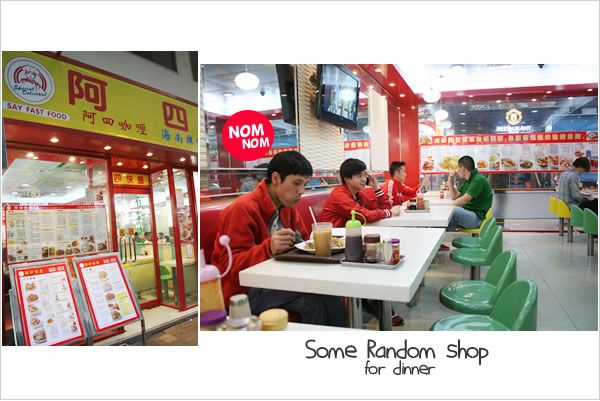 The meals we had was actually so-so, it tasted exactly like the dish we had in KimGary Restaurant, nothing to shout about. 🙁
After the meal, we took a train from Tsim Tsai Shui to this station called SunnyBay which is located super duper far from the city, to ride on this Mickey themed train to get to Disneyland!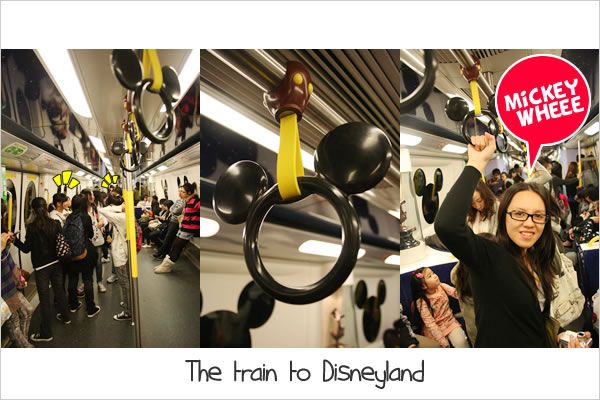 For some reason, everyone seems to be very excited on the train. You can see the smile on everyone's face.
I was very exciting and was smiling too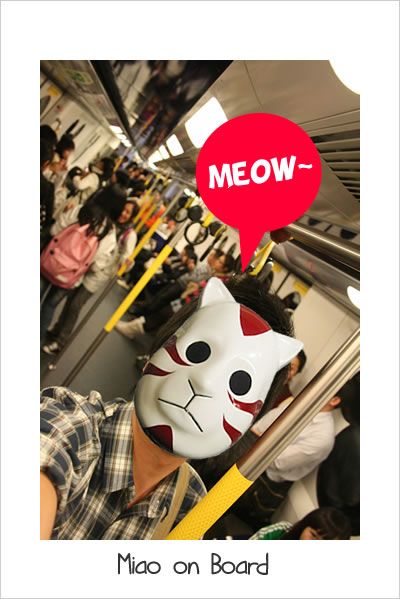 …behind the Anbu mask XD
The ride was pretty short, we reached the Disney Train station in less than 10 minutes.
Here are some shots from Disneyland.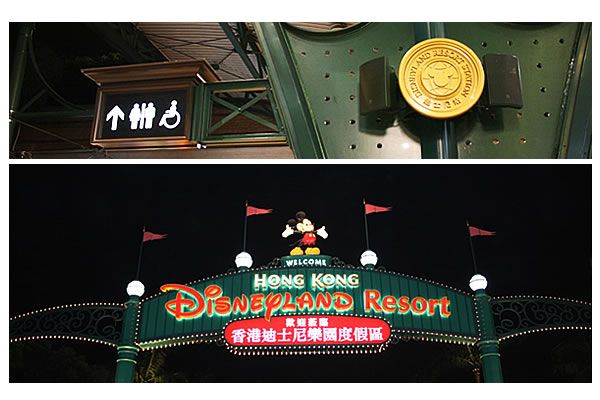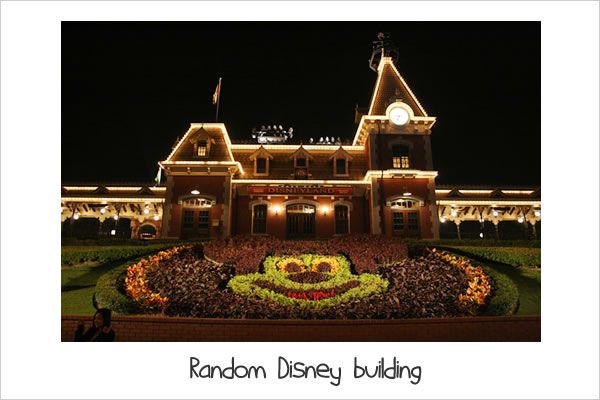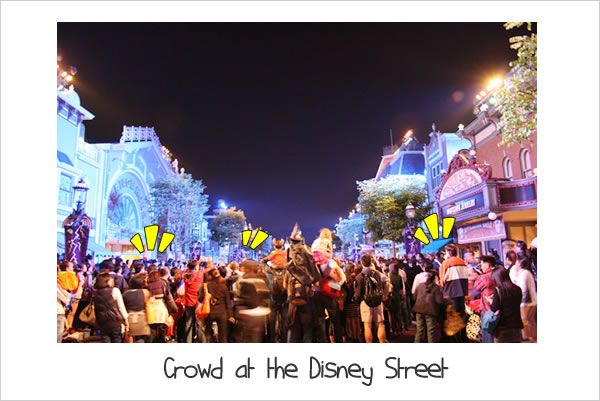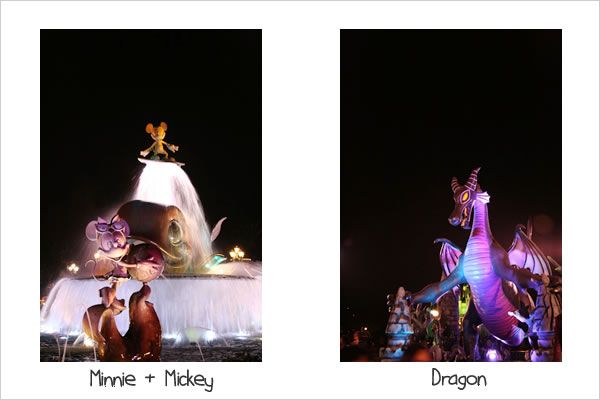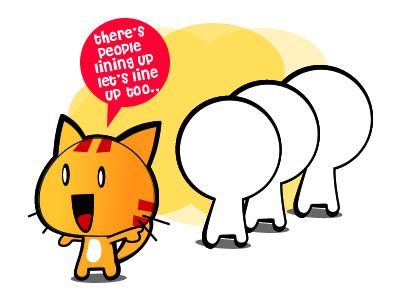 After lingering around, we saw this line of queue. Without knowing what it is, we lined up too…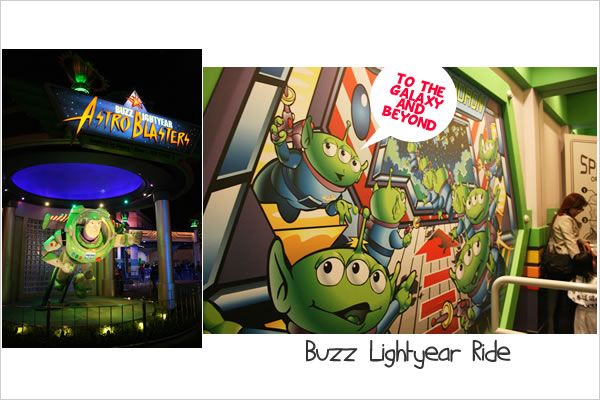 and surprisingly it was FUN!!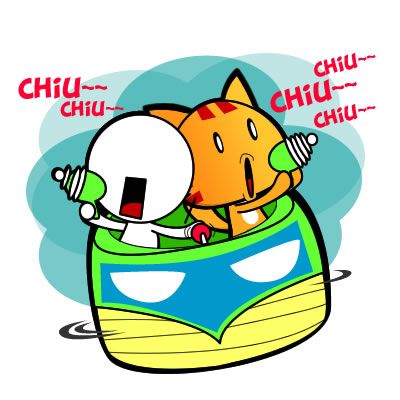 It's a ride where you need to shoot the targets with this laser gun and score points. 😀
Kinda childish but that's what Disney about! A dream land for your inner child 😀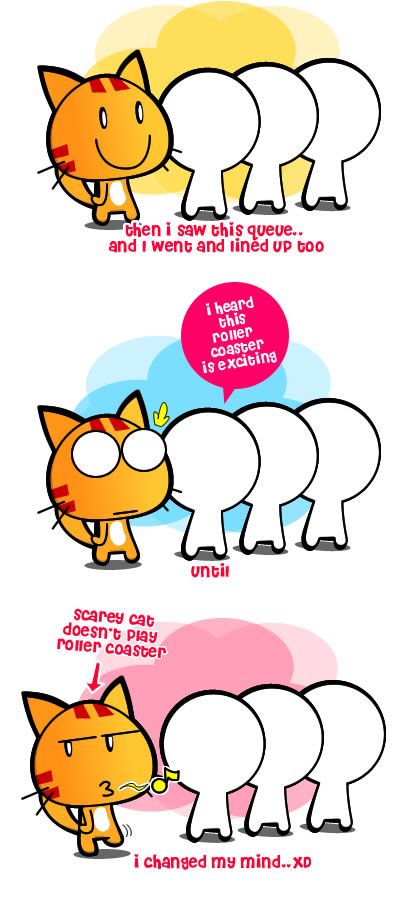 And we went to this Little Small World Castle after that..
This place was too 'childish' for me, the whole ride was kinda boring. 😛 It's a boat ride where you went through rooms and rooms of automated doll singing this same song in different music styles.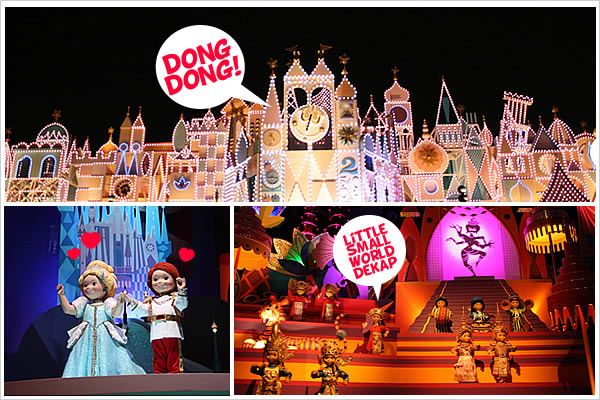 But the fireworks show which starts at 9pm outside of the Disney castle was very awesome.
Sorry for the blur photos 😛
After the show, we went back to finish the rides, we managed to get on 2 to 3 more rides as the rest were either closed or with long queue. These are the rides…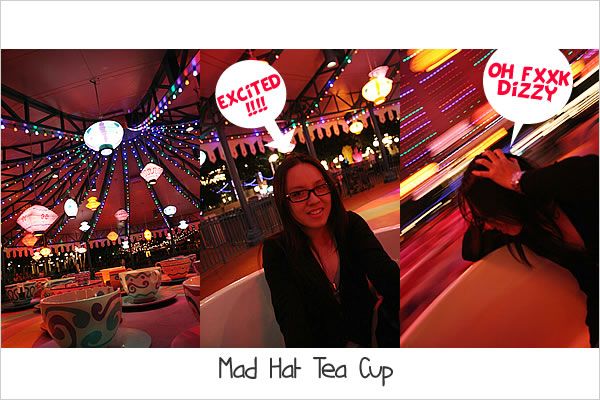 This is a funny ride because everyone ended up walking like drunk people after the ride.
There's this wheel in the middle of the cup , the more you turn it, the more it spins and the more dizzy you are. XD hahaha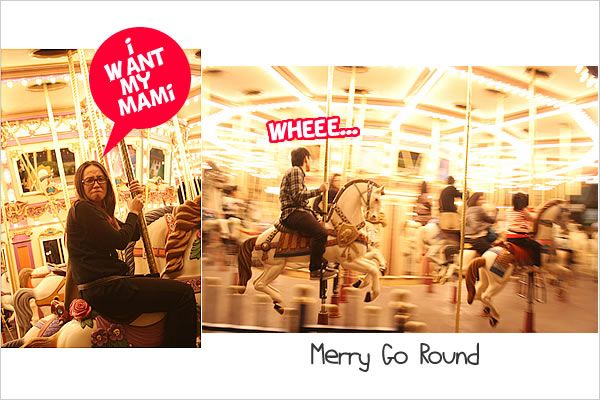 Then we went for every ladies' favorite ride. 😀 The Merry Go round~~ Seriously, can you girls tell me why you all like this ride so much??
Anyway, it's too bad I went to grab some drinks and didn't manage to hop in the ride. T3T
After that, we went for some window shopping at the Disney shops. The things were super duper cute but very expensive too @@ You either need to be rich or you just can't stand cute stuffs to shoppe in Disneyland XD.
Well, seeing that we finished all the available rides, we headed back to the hotel straight..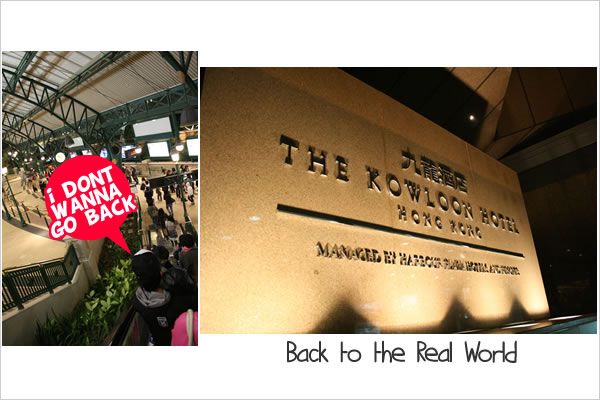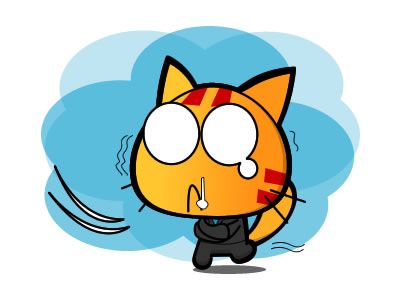 because I was freezing to death d.. even with 2 layers of clothes @@