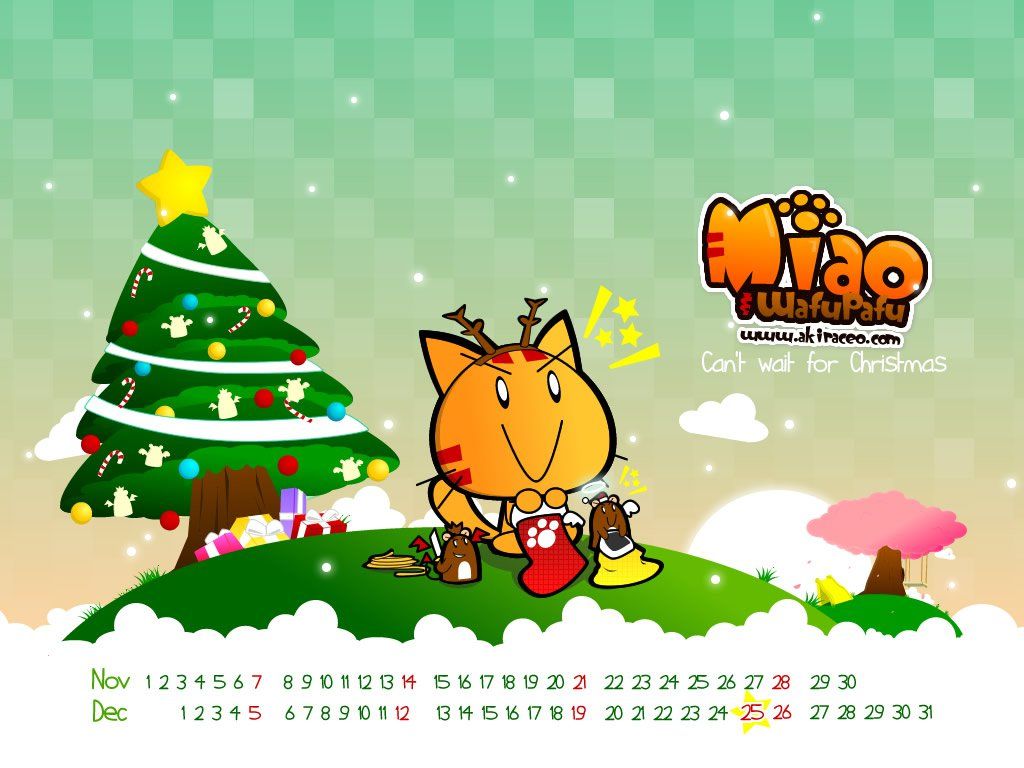 Wheeee new banner~~~  Just a small revamp, a little add on here and there and also a color change. Hope you guys like the small changes. You can download the wallpapers from Miao&WafuPafu Facebook Page Photo Album. 🙂
I will try to update more wallpapers and if possible emoticons too :). By the way, do stay tune for December because there will be another version of the banner.
Oh! I almost forgot! Christmas is coming!!!!!! *dances*  Stand tune for next post, HongKong 2nd day and see me in Cosplay!!