Please read this before reading this post.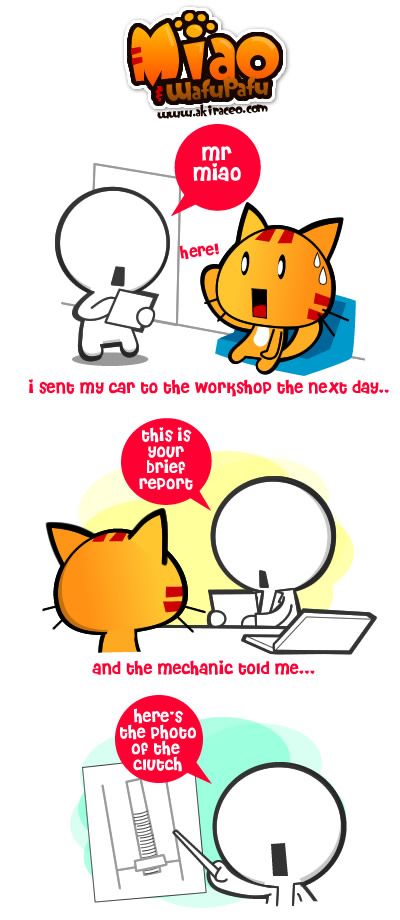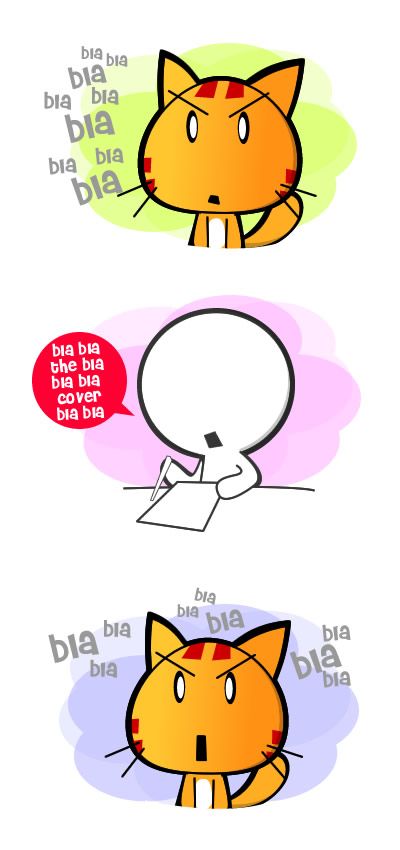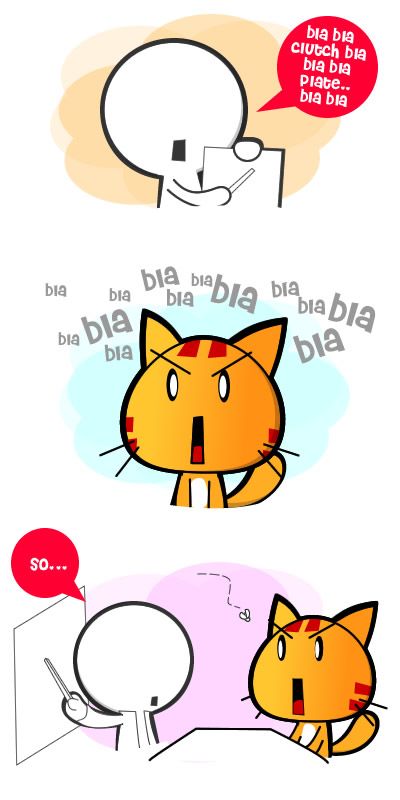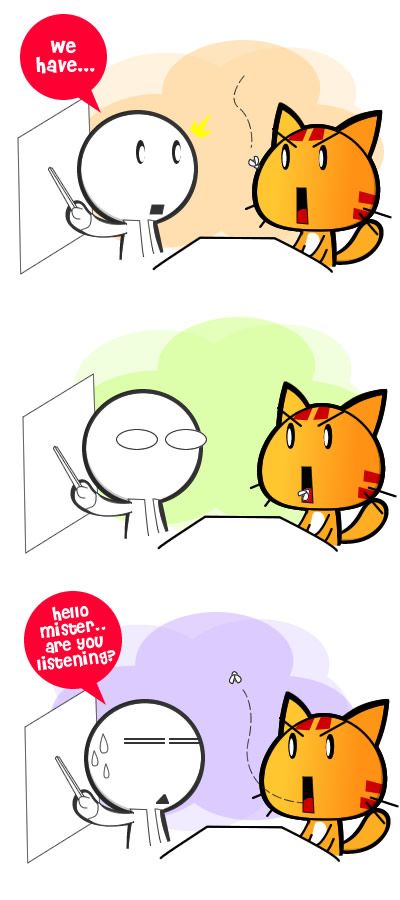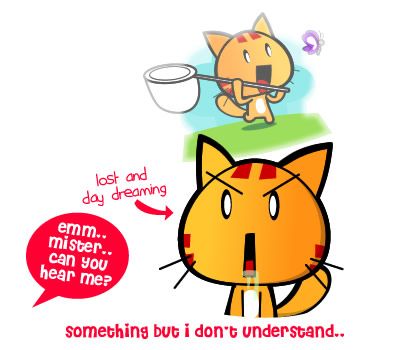 Seriously, I really not very familiar with car mechanics.  He was talking about clutch plate, nuts, maximum tuning, gear box, warranty, cover, something about taking photos in between and also claim.
Then he mentioned about something that is not cover by warranty and might need to change the whole gear box and I need to pay RM700+ for it. Well that, woke me up!
I was like " hmm ehh i get back to you tomorrow. "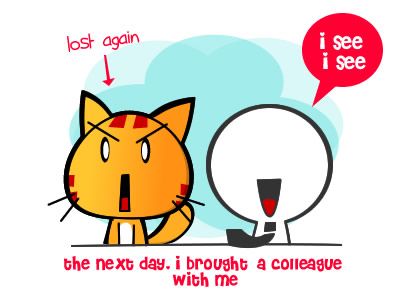 Later that my colleague explained to me that something might be wrong with the gear and clutch and to find out what happen, they need to open up the gear box and investigate. And some parts can be claimed from warranty while some can't and the worst case scenario I might need to buy a brand new gear box for RM700+.
So now all I can do is pray hard..