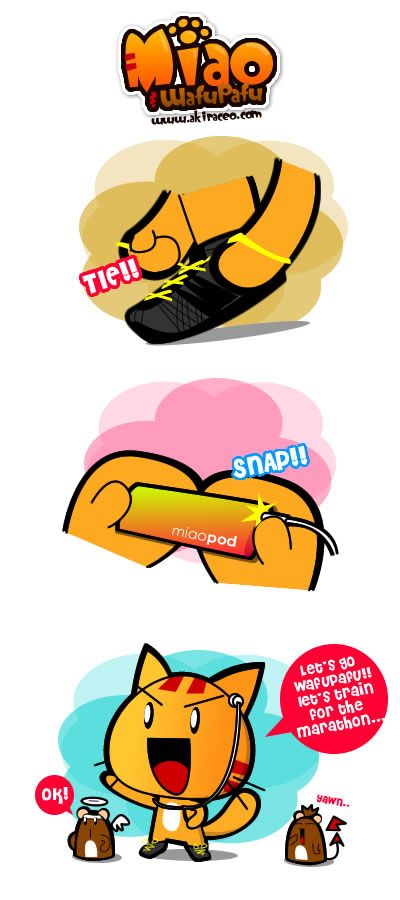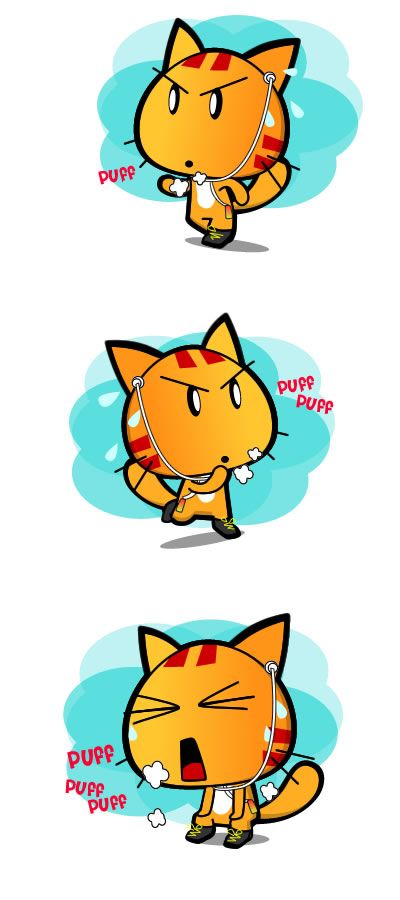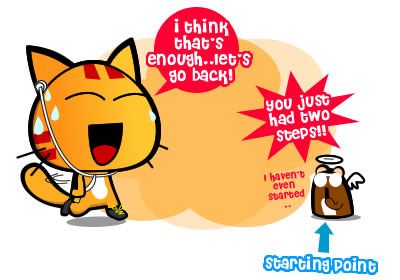 Signed up for this charity run couple of months ago. The run will be held this coming 26 of December in Melaka.
And with my current state, I doubt I can finish it. Okay, maybe I can… in 3 hours.  XD hahahahaha
It's a 6km run but now I can't even finish 1km in one run. =.= I actually walks more than I run during my training. XD hahha It's very tiring. I wonder how they can run and run and run non-stop. :/
Maybe I should train more but time is running out. I only have 1 more week to go..
Hopefully, they will allow us to take breaks in between.. so maybe I can stop by a coffee shop and have some breakfast or something.. 😀