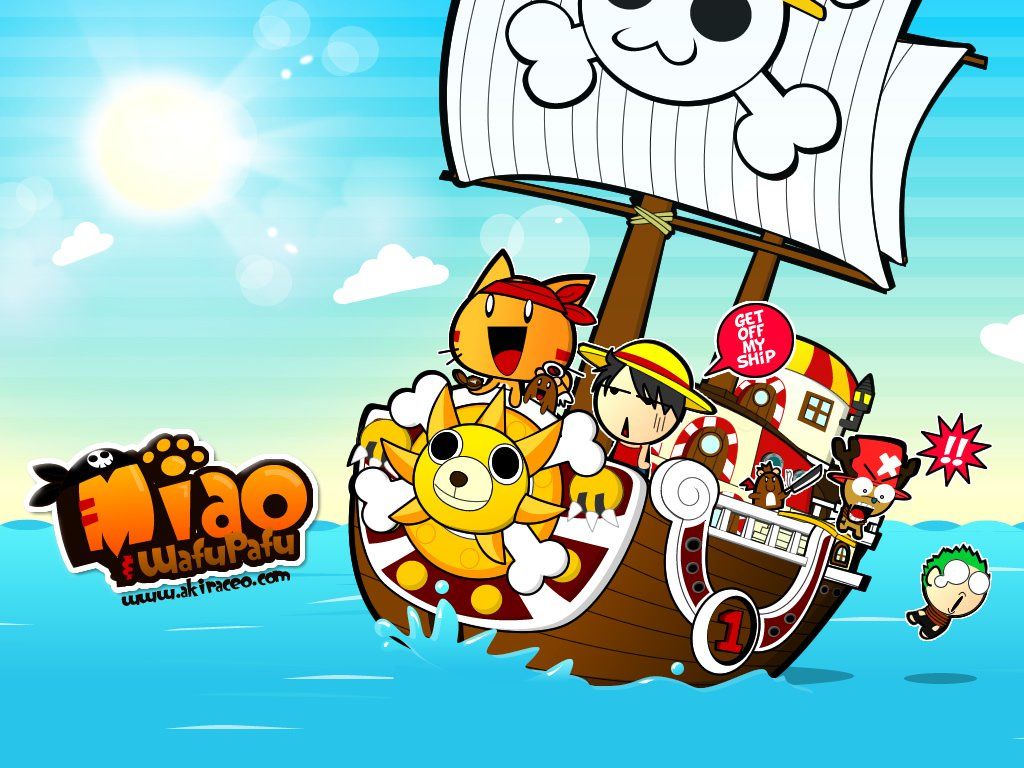 Wheeeee The New 2011 Theme!! A New Year New Frontier!!
Sorry for the Straw Hat Pirates Crews, I have to 'borrow' their ship, Thousand Sunny for the new journey. Well, the cat that doesn't know how to swim anyway. Seriously, I really don't know how to swim. Hahaha…I will die if you throw me into the river or the sea. XD
P/S: Real cats swims, just that they doesn't like water and get wet except the Turkish Van breed which love water and swimming.
Since we got ourselves a ship, come let's go on the journey together this 2011 to find the Legendary Fountain of Life. XD Hahaha… I even have Jack Sparrow's Compass and Headband if you look closely. 😛 Can't wait for Pirates Of Caribbean IV Hehe..
…………
Head over to my Facebook page or download page for the high reso wallpaper. Let me know if you need other dimension.
Okay now, I need to work on the Chinese New Year Wallpaper. LOL
See you guys on my next post ya 🙂