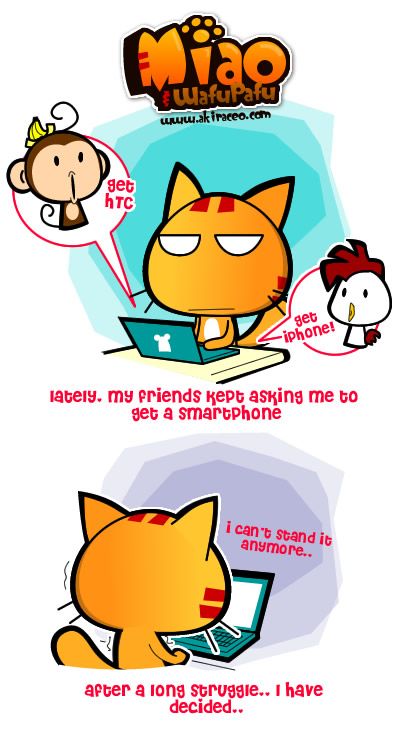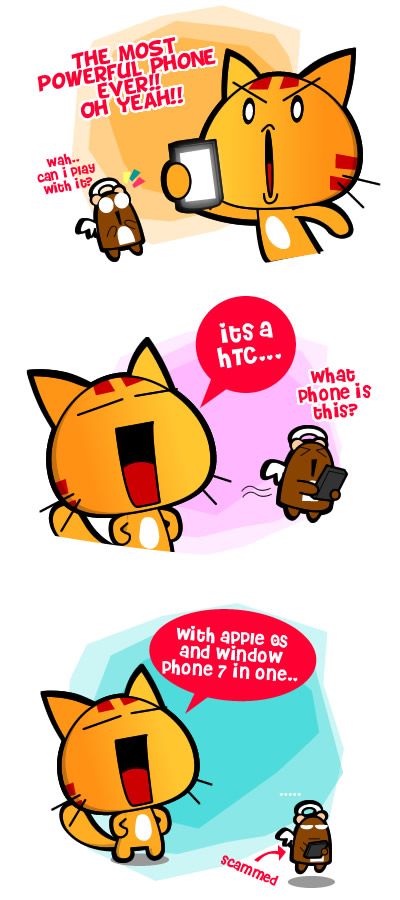 to create my own Smartphone..
Its's not an Android or an Apple but a combination of 3 Different OS in a single phone! Oh yeah!
Okay I rephrase, 3 different OS (screenshots) in a single phone. XD
Hahaha.. recently everyone around me is getting a smartphone. Unfortunately for me who is working as an office boy, I couldn't afford to get one, so I came up with this idea of making my own Iphone/Window Phone 7/ HTC look alike phone. 😀 Kakaka..
Now to scam someone with it.. 😛