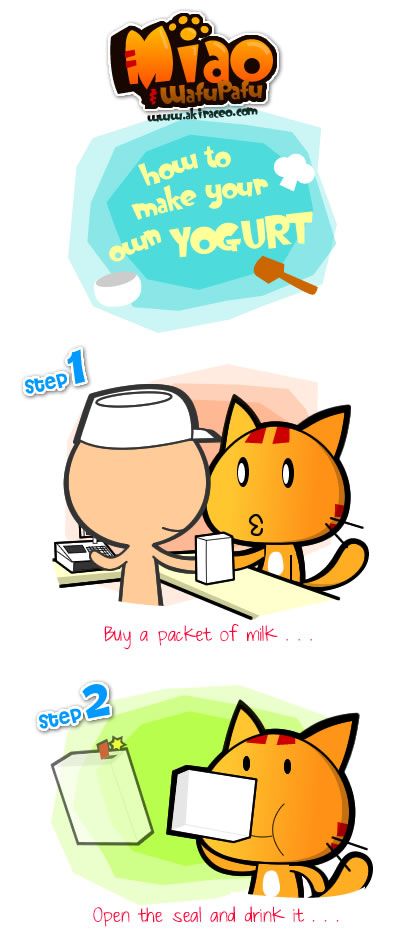 A lesson learnt here that is to always make sure your hamsters remember to help you put your milk/soya in the refrigerator.*koff koff* Hahaha…
Actually I forgot to put my soya milk in the fridge and it turned into a yogurt. I didn't know bout it until I drank it.
Seriously, do not make your own yogurt at home. Homemade yogurt is not safe. You have no idea what bacteria is making it. It might be bad for the body and health.
.
.
.
on the side note..
It tasted exactly like a normal yogurt. XD