Yooo guys! 😀 I know it's been a while and now you can finally change your wallpaper. I present you the latest Miao&WafuPafu wallpaper.
Story behind the wallpaper: Our Miao&WafuPafu and Luffy encountered a Sea Monster in their quest to search for the world treasure. The Sea Monster is no other than the legendary Kraken Takoyaki Monster (Octopus Ball).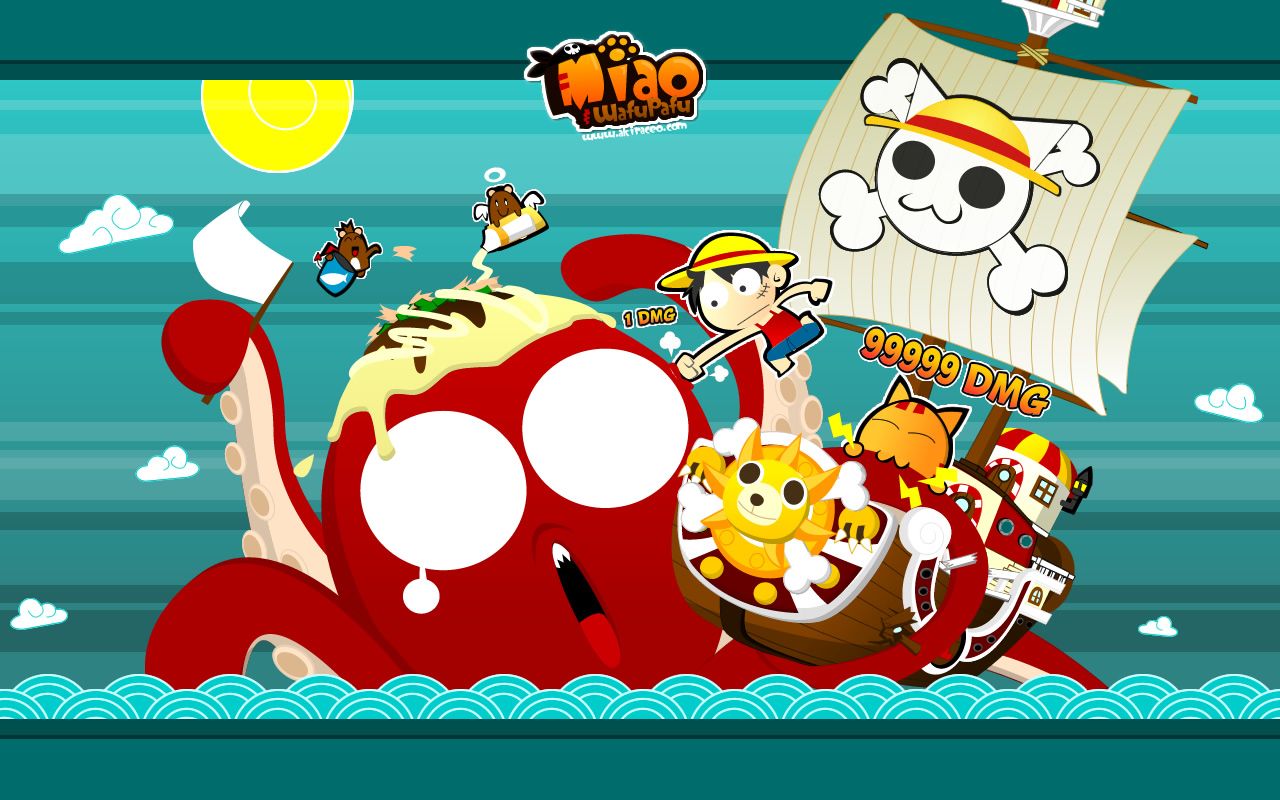 Will they survive the attack and found the world treasure? Well we have to stay tune for the next wallpaper 😛
You can download the wallpaper from the download page.
The Facebook page no longer provide new wallpaper download.