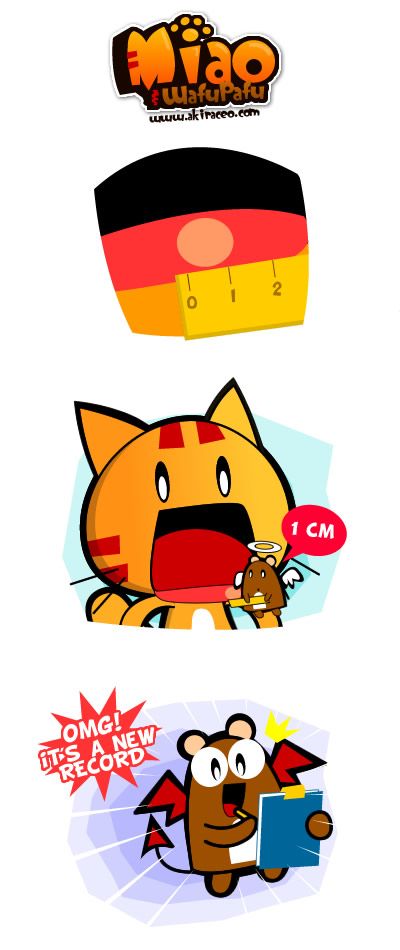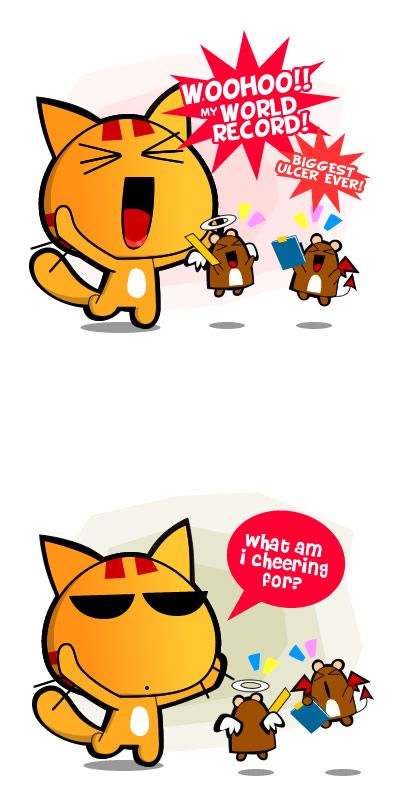 Having the biggest ulcer I ever had, 1cm in diameter. =.= It started with a tiny winy dot but turn into 1cm in only 2 days. My colleagues were kinda amazed with the size, some even asked me did I purposely nurture it to become bigger. =.= what the meow..
Mine is still okay comparing with another colleague of mine who had 5 ulcers in a same time, 2 on both sides and one in the front. Ouch! I wonder how she gonna eat anything with that.
What's the worst ulcer experience you had?