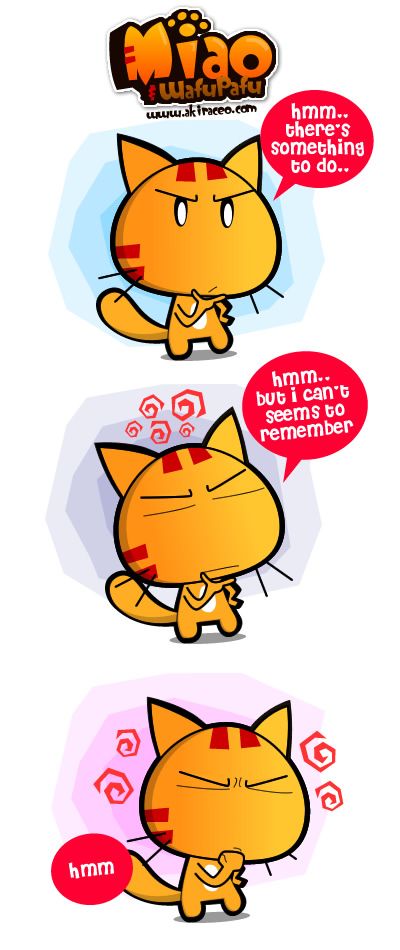 Do you ever have this feeling,  a feeling that there's something you must remember, something you must do but you just can't seems to remember? Well, I just had that and I still can't remember what it is.. and ended up drawing this post XD hahahaha and still can't remember what was it after drawing. XD
Oh well.. I think is nothing very important. Not like the earth will hit by a meteor or what  if I can't remember it..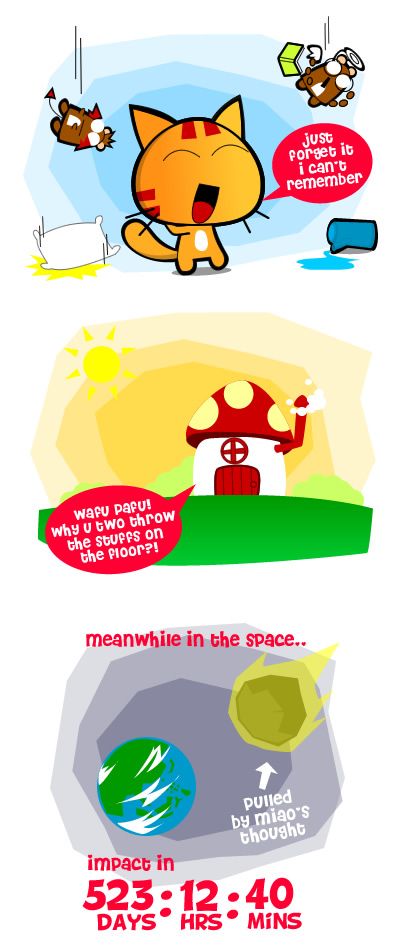 or maybe it will because I try to remember it. Jeng Jeng Jeng!